Wetterhorn Peak

After failing to get Wetterhorn Peak last year, due to snow, we were giving it another try on a long 4th of July weekend, 2004. Picture opportunity #1 came as the East Ridge of Wetterhorn came into view, with 13,590 foot Matterhorn Peak on the east end of the ridge.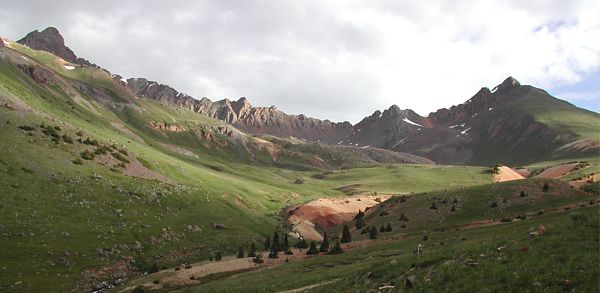 ---
After an hour or two of humping up the steep slopes below Wetterhorn, we finally started getting a good look at the southeast ridge. We were looking forward to a little 3rd class fun.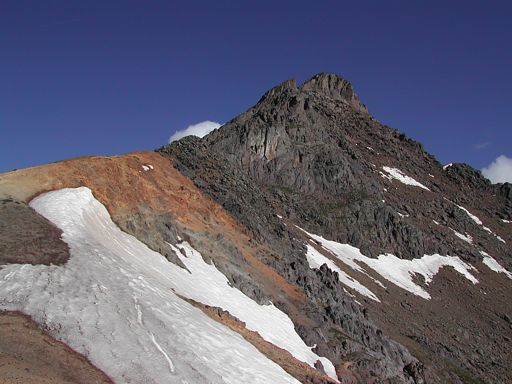 ---
Once on the southeast ridge, I got this shot of the Wetterhorn's 4th class east ridge leading over to Matterhorn Peak. I actually met a guy earlier in the morning who had attempted to cross this ridge with his dog the day before. Knowing its limitations, as should any good mountaineer, the dog put a quick stop to that idea.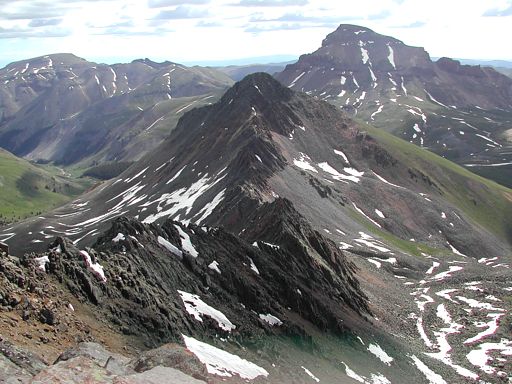 ---
Finally on top, Suzy signs the summit register with Uncompahgre Peak looking huge behind her, as I did a 360 taking shot after shot.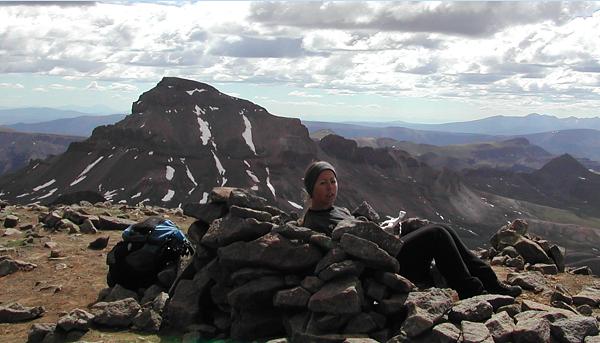 ---
This cool view looking northeast from Wetterhorn Peak actually shows the tail end of Wetterhorn's long northwest ridge.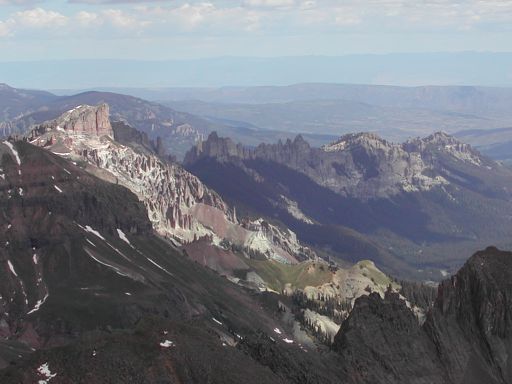 ---
While there's nothing of specific interest in this next picture, it's what I call mountain-snow-art and is simply a great view: best when view live of course.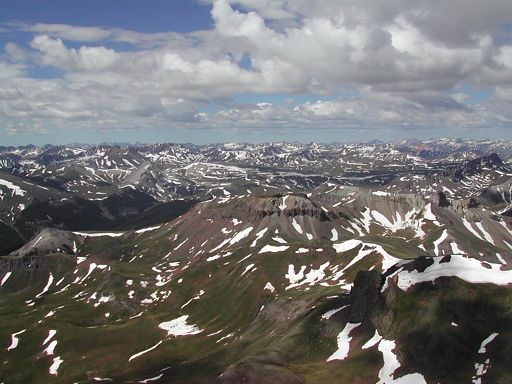 ---
Just about down off the steep east slopes of Wetterhorn, and only about an hour away from the beer, I got this last shot of Uncompahgre Peak looking through the pass with the lower southeast slopes of Matterhorn Peak on the left.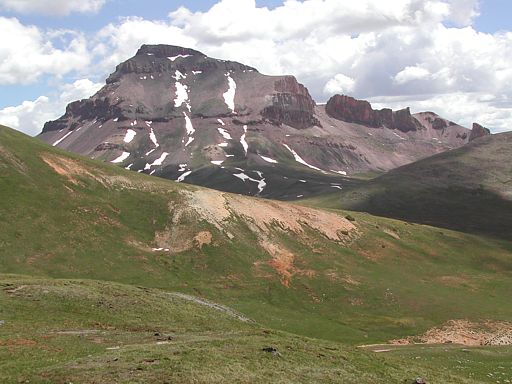 ---
---
Area Guide Books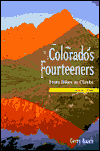 Colorado's Fourteeners: From Hikes to Climbs




Colorado's Fourteeners: Companion Map Package with Cdrom and Map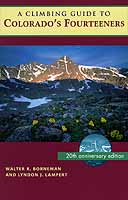 A Climbing Guide to Colorado's Fourteeners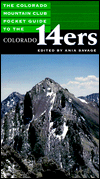 The Colorado Mountain Club Pocket Guide to the Colorado 14ers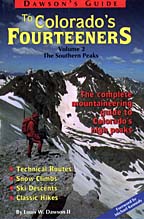 Dawson's Guide To Colorado's Fourteeners - Vol 2


---