Tusher Canyon

In April of 2001, John Benson and I went back to the Moab, Utah area and did some exploring in the Tusher Canyon / Courthouse Pasture area; although, some of these pictures were taken the following year when I returned to document the area better.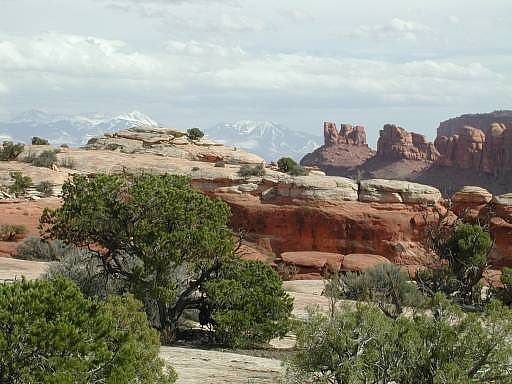 ---
For this trip, I had picked out a 5.8, 4-pitch chimney climb on Monitor Butte in Tusher Canyon called "Without a Net" for John and I to climb. I should have realized from the name that there was an extra element of danger involved in this climb, but it went right over my head at the time. It wasn't until we had completed the first pitch and were ready to enter the chimney that I started doubting my intelligence. The guidebook we were using showed belay anchors at the top of each pitch; looking up though, I didn't see any.
We chose a flake / ledge about 30 feet or so in and 70 feet up the chimney for the second belay, but about 20 feet into the chimney, I realized this pitch was going to be completely unprotected. I had hoped to work some small cracks with ballnuts and stoppers, but the walls were smooth and viod of any cracks at all. The chimney was 18 to 24 inches wide: too wide for Bigbros. The thought of down climbing with a 40-foot fall potential kept me moving along though. After what seemed like an hour of very cautious repeatative chimney moves, I was at the second belay. it looked like we were going to be able to top out on the next / third pitch. This next pitch looked a lot better with the flake for protection using larger cams. The rock was extremely soft though, and I doubt it would have held much of a fall, but it provided some comfort anyway.
In this shot, John is looking over the route, Without a Net, just prior to our start.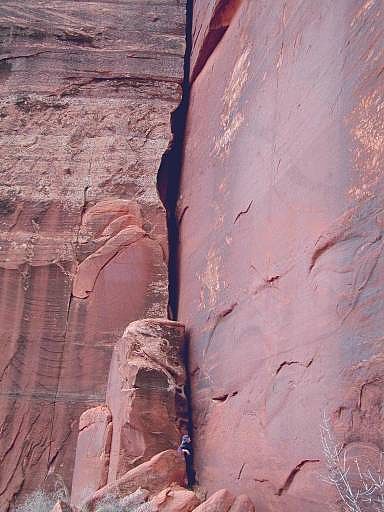 ---
This next picture is Echo Pinnacle. It's also located in Tusher Canyon, but remains a wish-list item at this time. I believe the routes on this are all mixed trad / aid.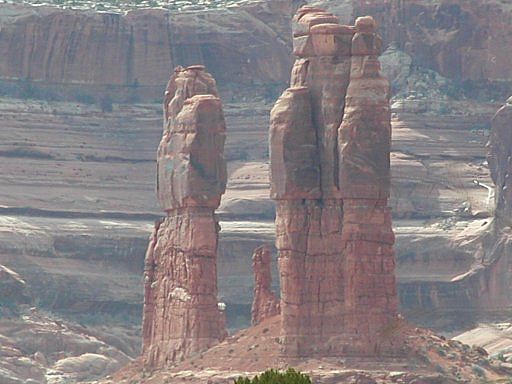 ---
---
Area Guide books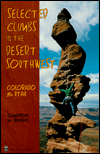 Selected Climbs in the Desert Southwest: Colorado and Utah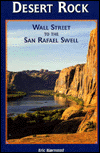 Desert Rock II: Wall Street to the San Rafael Swell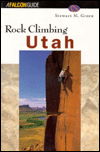 Rock Climbng Utah
---