Tabeguache & Shavano

In planning for a 2004 Memorial Day weekend combination ascent of Mount Shavano and Tabeguache Peak via the Angel of Shavano Route, I took this picture of the snow conditions on Mount Shavano a couple weeks prior to the holiday. When the big day came though, we backed off half-way up the Angel due to high wind gusts. So now, we're back again on July 2nd, for another attempt. Except this time, due to a lack of snow on the Angel, we would be going up the standard, longer, East Slopes Route.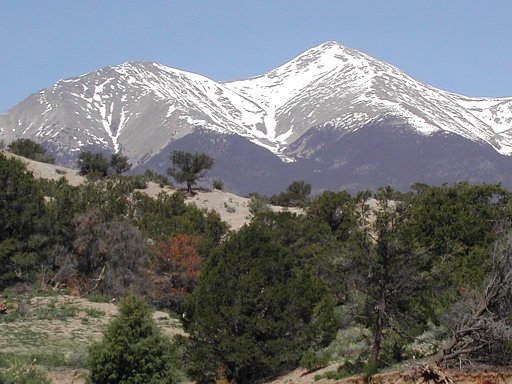 ---
This shot of Tabaguache Peak, from the trail on the southwest side of Mount Shavano, is probably the best view of the peak you get along this route.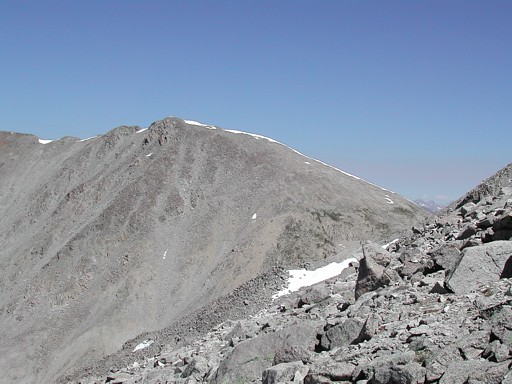 ---
Keeping my eyes open for Mountain Goats, which frequently roam this area, I was excited to finally see about a dozen or so coming up the west slopes of Mount Shavano. Only a few seconds later though, someone's dog, seen running near the top of the far snow patch, scattered them half-way back down the slopes again: one reason I'm not a big fan of dogs running loose in the wilderness.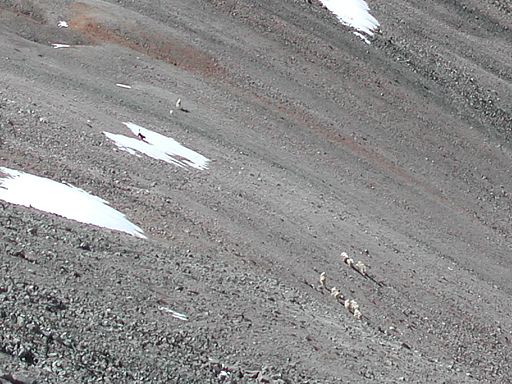 ---
After a light lunch in excellent weather on the summit of Mount Shavano, we continued on to hit Tabeguache Peak. This shot looks back at Shavano from Tabeguache. Unfortunately, from here, the easiest way down was back to Mount Shavano.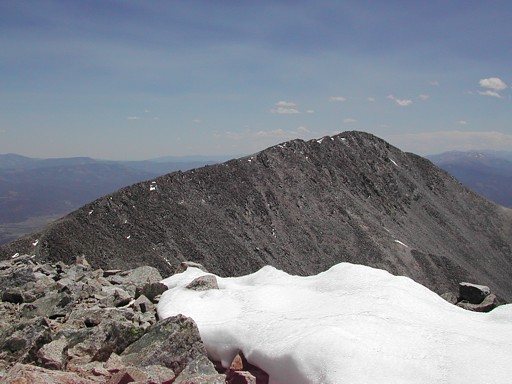 ---
After going back over Mount Shavano, one more time, we ran into this Big Horn Sheep grazing on the east slopes as we headed back down. No dogs around this time.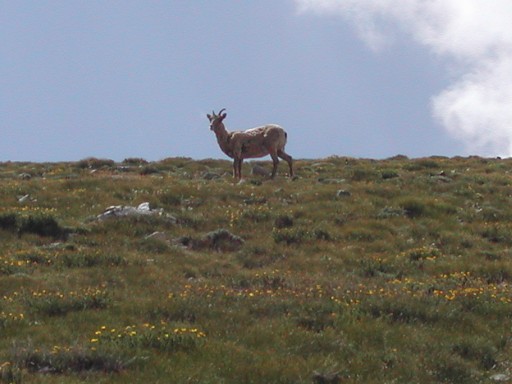 ---
Since we finishing up the peaks later in the afternoon than expected, we camped down where Chaffee County 252 crosses Placer Creek (a couple miles down from the Blank Gulch Trailhead), for a fresh start out in the morning. This deer, just outside the tent the next day, was attempting to make it over to the creek for a morning drink, but after seeing me in my pre-coffee state, detoured around to the back of the camp instead.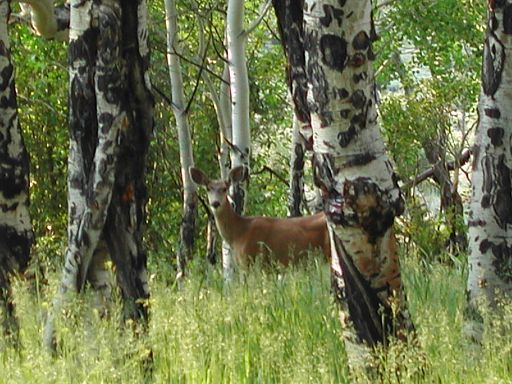 ---
---
Area Guide Books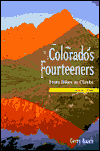 Colorado's Fourteeners: From Hikes to Climbs




Colorado's Fourteeners: Companion Map Package with Cdrom and Map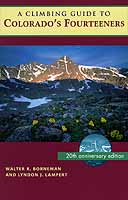 A Climbing Guide to Colorado's Fourteeners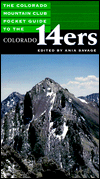 The Colorado Mountain Club Pocket Guide to the Colorado 14ers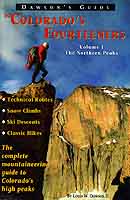 Dawson's Guide To Colorado's Fourteeners - Vol 1


---