Snowy Range

Climbing in the Snowy Range is dominated by lose rock, but the southern exposure and beautiful view make this destination worth repeating. Beware though, the weather comes in on you very suddenly from the west. Start early, and check the forecast prior to committing to these climbs.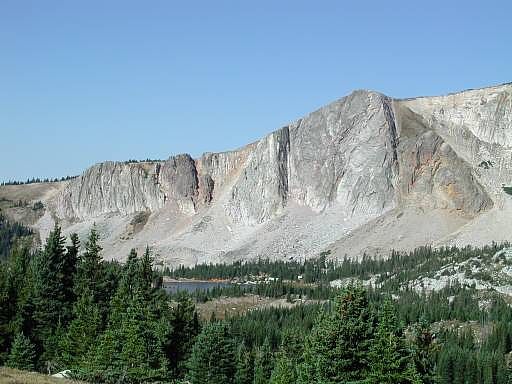 ---
My last climb here, in August 2001, was on the Diamond Wall: the right wall in the picture above. In this next shot, my partner, John Benson, shows off his Laramie County Community College (LCCC) Helmet somewhere around the top of the 2nd pitch I think.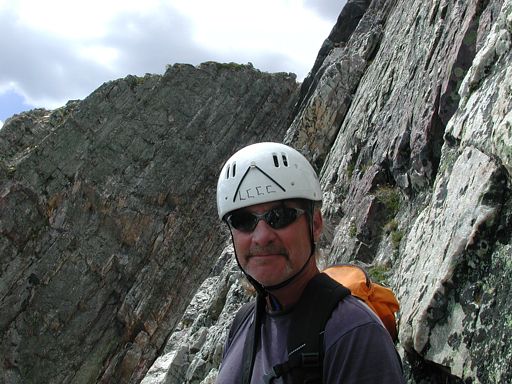 ---
Detouring away from climbing, snowshoeing is one of my favorite winter activities, and the snow conditions in the Snowy Range are usually great. While the wind can, and often does, drop the chill factor down well below zero, staying in the trees limits the exposure considerably. There aren't any established trail systems though, so know how to use a map and compass, or have a GPS with good batteries; you wouldn't want to get lost here. This shot was taken in the winter of 1999/2000 I think, with typical windy blizzard looking conditions. On the down-side, there is a lot of snowmobile traffic here along the main road; although, if you get out and away from the road, it's not bad.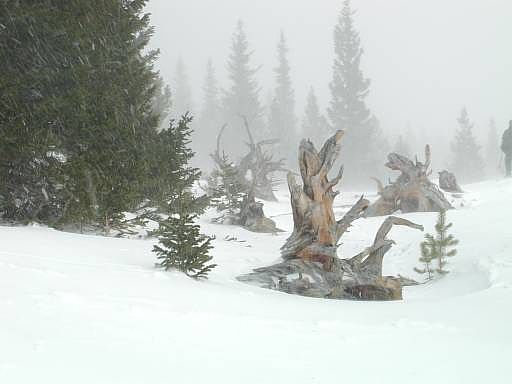 ---
---
Area Guide Books
Guide to the Wyoming Mountains and Wilderness Areas: Climbing Routes and Back Country
BN Out-of-Print Bookstore


---