Mount Princeton

Due to technical difficulties (the theft of my laptop in February, 2004) all but one of the pictures from our March 23rd, 2002 East Slopes ascent of Mount Princeton, were lost. "__it happens!" Anyway, I have no idea if or when we'll hit this peak again, so I've decided to go ahead and document the trip with what I have, which isn't much. Shot 1 of 2, looking east from U.S. 285, with Tigger Peak at 13,300 feet on the left and Mount Princeton on the right, was actually taken in May, 2004, two years after our ascent.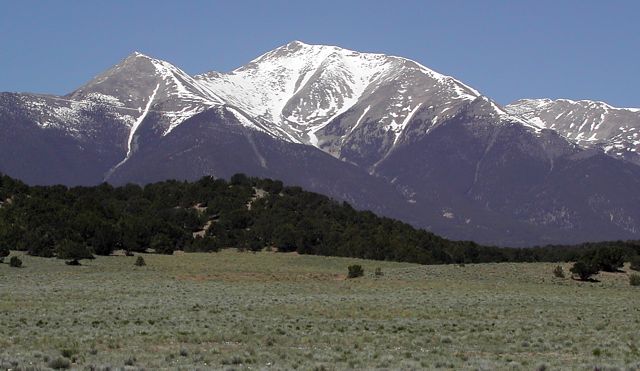 ---
In the one-and-only surviving photo of the actual ascent, Suzy heads across the north slopes of Tigger Peak toward Princeton's east slopes. So far, I think 2002 was the worst year in the current western U.S. drought, and you can see the abnormally low snowpack. While there was some packed snow along the trail, our trekking poles gave us secure enough footing without crampons or mountaineering axe.
The weather was overcast and gloomy, but with mild temperatures and winds we were able to maintain an enjoyable unhurried pace. Our biggest concern at the start was the condition of the 4x4 road up from the trailhead. The further up we could drive, the shorted the ascent would be; however, this was not the time of year to risk getting stuck. Thankfully, we found the road as dry as the mountain, and reached 10,700 feet, just short of the designated summer parking, before the snowdrifts became a problem. Except for the altitude headache Suzy had most of the morning, it was a good trip, and best of all, we had the pleasure and satisfaction of being the only two people to attempt and reach the summit that day.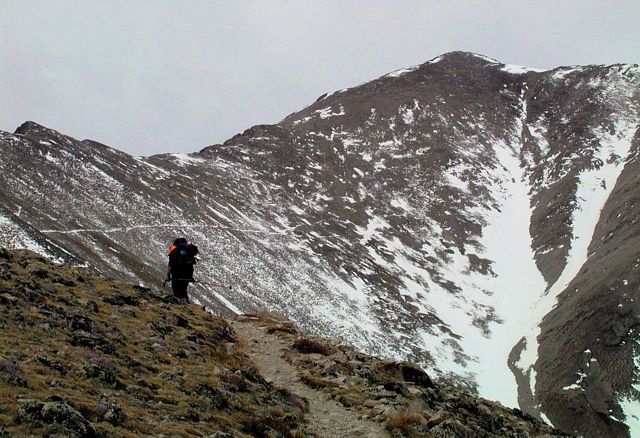 ---
---
---
Area Guide Books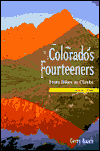 Colorado's Fourteeners: From Hikes to Climbs




Colorado's Fourteeners: Companion Map Package with Cdrom and Map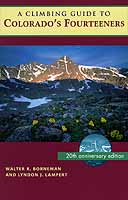 A Climbing Guide to Colorado's Fourteeners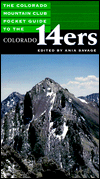 The Colorado Mountain Club Pocket Guide to the Colorado 14ers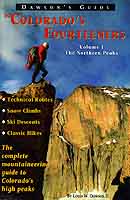 Dawson's Guide To Colorado's Fourteeners - Vol 1


---