Mount of the Holy Cross

On Labor Day Weekend, 2007, Suzy and I drove over to the Vail, Colorado, area to attempt Mount of the Holy Cross. While I had a strong desire to do the Halo Ridge Route, the weather forecast was a little more uncertain than we would have liked for a ridge traverse. I thought it was worth a try at least, with an early enough start, so that was our plan. Unfortunately, I slept through my watch alarm, and blew the early start. It was still early enough for the North Ridge Route though, being three miles shorter, so we hit the trail just after 4am. This sunrise photo of Grouse Mountain, a 12,000 foot peak to the northwest, was taken just below timberline as we worked up to the North Ridge of Holy Cross.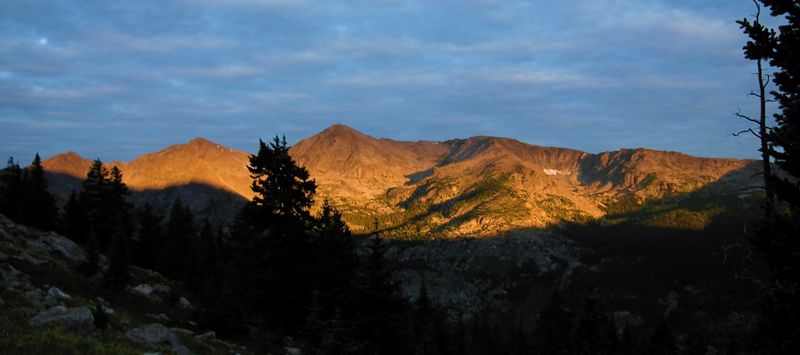 ---
Since it was still dark going over Halfmoon Pass, we were close to the north ridge false summit before we even caught a glimpse of Holy Cross. The North Face, especially on this partially overcast morning, looked a little cold and gloomy.
---
When we arrived at the summit, at roughly 9:45am, it was still partially overcast. The sun was trying to come out, but really only succeeded in creating a harsh contrast of shadows and hazy glare. This view from the summit looks east out over the Bowl of Tears to the far side of the Halo Ridge.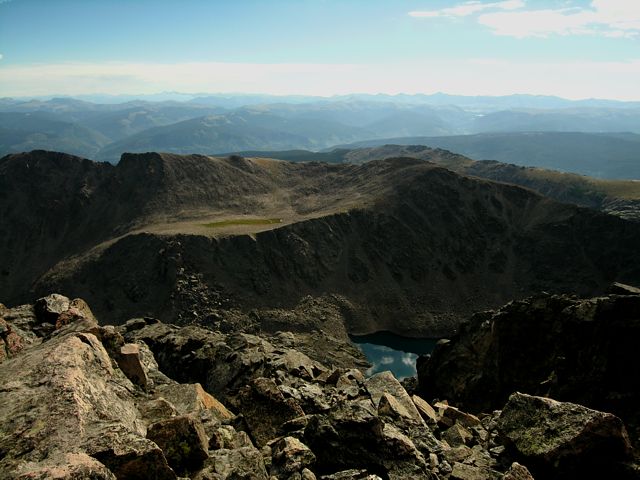 ---
With the zoom lens attached and a boulder to steady the camera on, I got this shot of the Notch Mountain Shelter Cabin on the far side of the Halo Ridge. The Halo Ridge Route comes up from the east side of Notch Mountain to the shelter, before starting the long traverse along the ridge.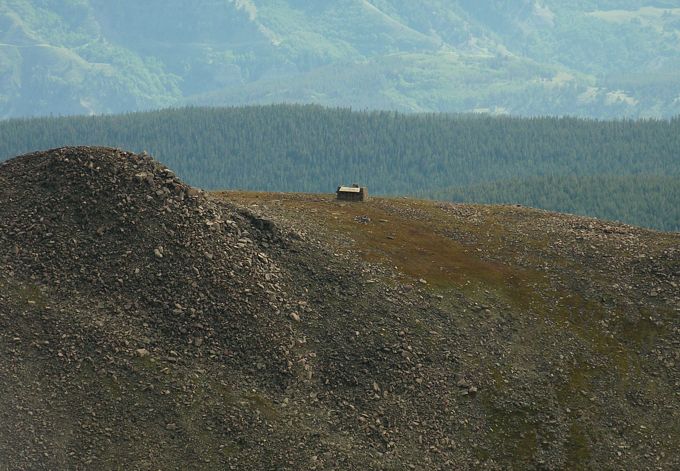 ---
As we started our descent, the sun and clouds continued to battle it out for control of the weather, but over all, there was very little change. Still above timberline, I stopped to get this shot of Cross Creek, which from where I stood, looked like great fishing.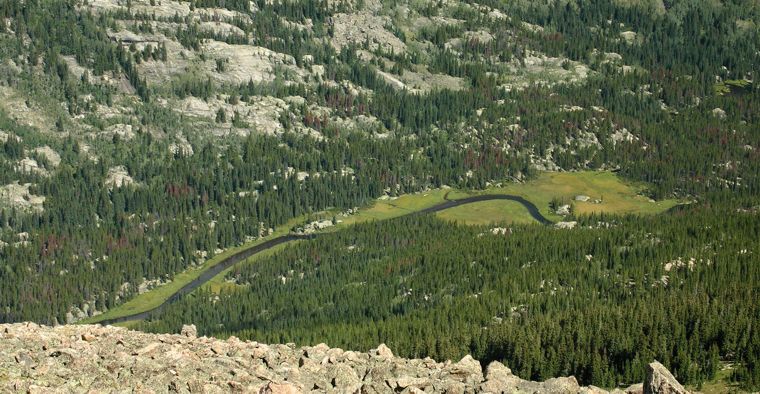 ---
By early afternoon, we were gearing down as we started up over Halfmoon Pass for the second time. Looking back (AKA - resting), we got our best views of Holy Cross and the North Ridge. About an hour later we were back at the trailhead and our camp. After dumping the packs, we wasted no time in breaking out the Ritz Wheat Crackers, Salmon Cream Cheese, and of course, the beer.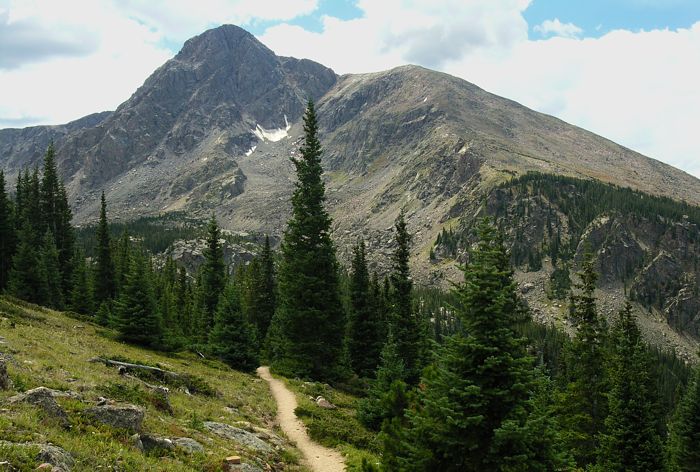 ---
---
Area Guide Books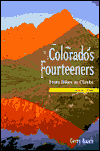 Colorado's Fourteeners: From Hikes to Climbs




Colorado's Fourteeners: Companion Map Package with Cdrom and Map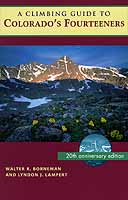 A Climbing Guide to Colorado's Fourteeners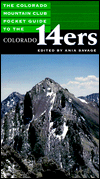 The Colorado Mountain Club Pocket Guide to the Colorado 14ers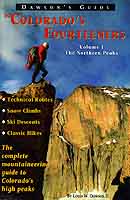 Dawson's Guide To Colorado's Fourteeners - Vol 1


---