Lumpy Ridge

Lumpy Ridge is an area I have not climbed nearly as much as I would like; however, I'll fix that this next season. This picture of the Stanley Hotel in Estes Park, Colorado with Lumpy Ridge in the background, was taken in late October, 2004.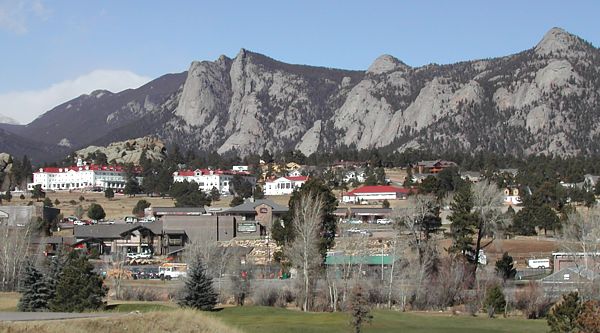 ---
Here is the Twin Owls formation as seen from just outside McGregor Ranch, on Devils Gulch Road.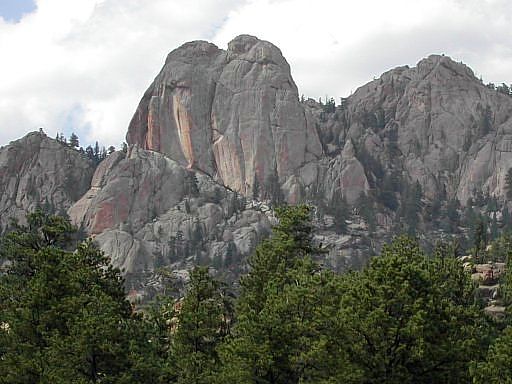 ---
May, 2007, after breaking my tailbone climbing a little too casually on an easy route, Suzy and I sat at the old Lumpy parking area, a couple weeks before it was closed, enjoying a beer and lunch with a few ibuprofen. Twenty minutes or so later, feeling a little better, I was able to appreciate the view of Twin Owls and took this shot.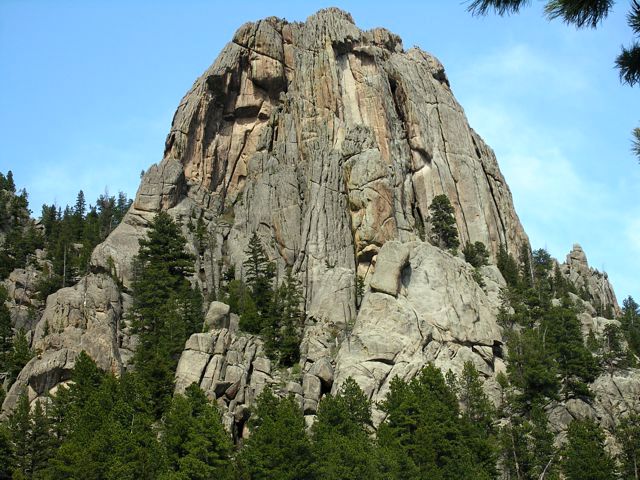 ---
The Book Area is probably the most popular destination at Lumpy. This shot of Suzy's, taken on a hike June 28th, 2005, shows the Left Book, The Bookmark, Bookmark Pinnacle, Isis Buttress, and the Right Book.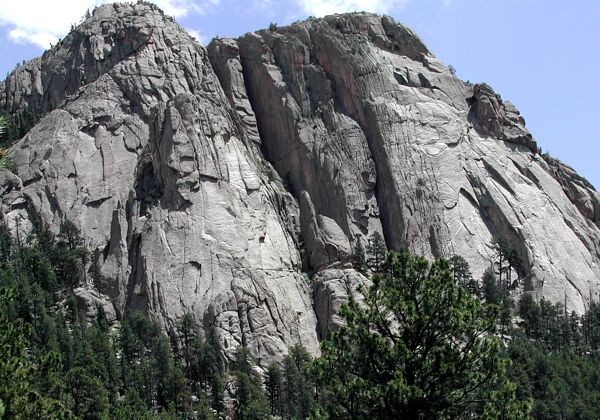 ---
Sundance Buttress is the western-most formation at Lumpy Ridge, and therefore, has one of the longest approaches. Suzy's photo of the Kor's Flake Area, also taken during the above mentioned hike, confirms for me though, that it's worth the hike in.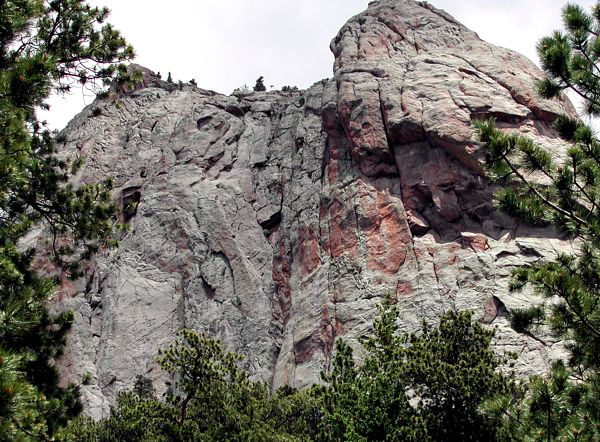 ---
Area Guide Books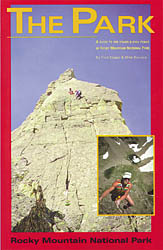 The Park: Rocky Mountain National Park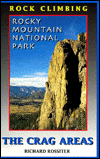 Rock and Ice Climbing Rocky Mountain National Park: The Crag Areas




Rocky Mountain National Park The CLIMBER'S Guide Volume # 1: ESTES PARK VALLEY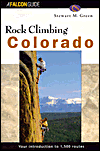 Rocky Climbing Colorado
---