Lincoln Falls, Colorado

Having tried ice climbing for the 1st time this season, winter 2002/2003, Ben "Gnorga" took me down to Lincoln Falls, Colorado, for my 1st multi-pitch ice climb. As we geared up, Ben asked if I'd like to lead the 1st pitch - "Ha!" Having never led or even cleaned an ice climb before, I assured him, the lead was all his.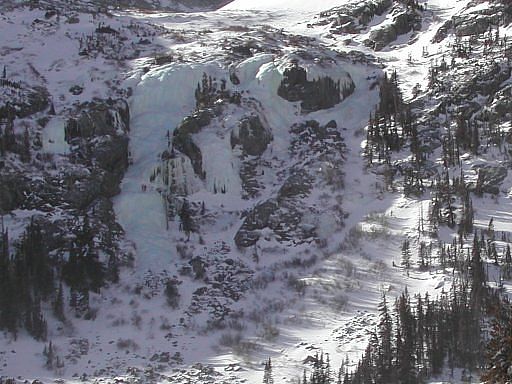 ---
While the current drought in the western U.S. has taken its toll on the waterfall ice formations, I was impressed by the amount of ice and variations available here.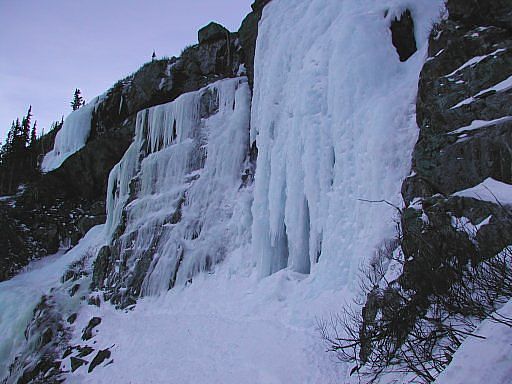 ---
Something every ice climber knows, and I was just learning, was that even on extremely cold days, waterfall ice continues to form. As Ben placed his final ice screw of the day, it sprung a sizable leak in the ice, and caused us both a little wet discomfort finishing this climb.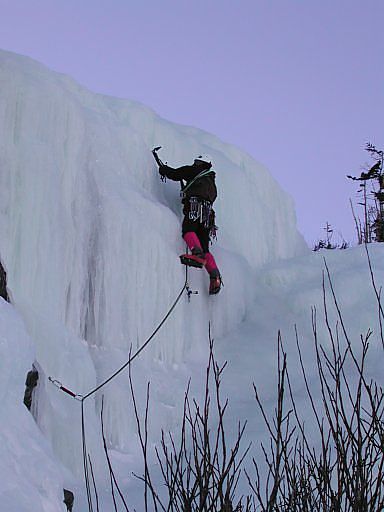 ---
While I took a final shot of Ben standing on top of the waterfall, I was happy to have this day nearly over. I had dressed expecting a more active day; however, this standing around belaying in the shade on a windy winter day had proven to be a cold sport to say the least, and I'll definitely be wearing some warmer clothes next time out.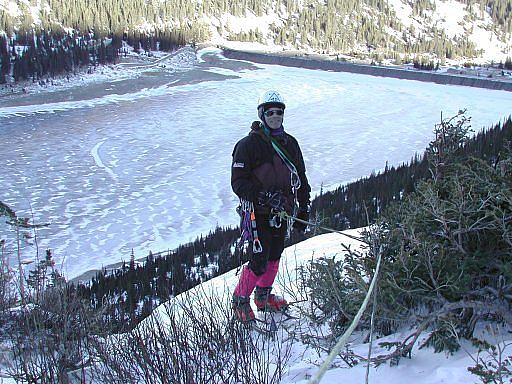 ---
Colorado Ice Climbing Guide Books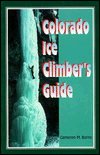 Colorado Ice Climber's Guide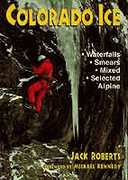 Colorado Ice
---