Lander

Sinks, Wild Iris, "International Climbers Fetival"
Lander, Wyoming, is home to probably the best sport climbing in the state, with Sinks Canyon State Park just northeast of town, and the Wild Iris about 25 miles south. The Wind River Range, to the east, also provides excellent climbing with Gannett Peak and Cirque of the Towers.
This shot of the "Entering Sinks Canyon State Park" sign also shows the Killer Cave area up on the north main wall. Climbing here is hard, with most climbs going stiff 5.10 and up.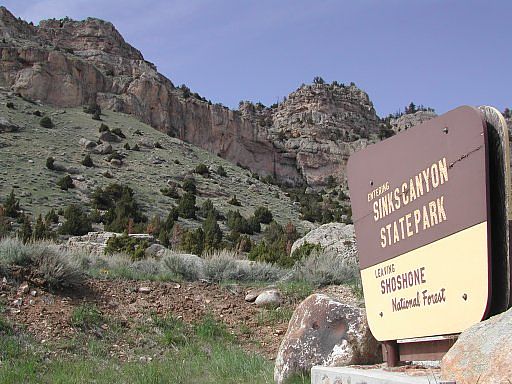 ---
Sinks Canyon gets its name from an amazing natural phenomenon whereby the middle fork of the Popo Agie River actually dissapears underground for about a quarter mile, and then reappears at The Rise of the Sinks, seen in the picture below.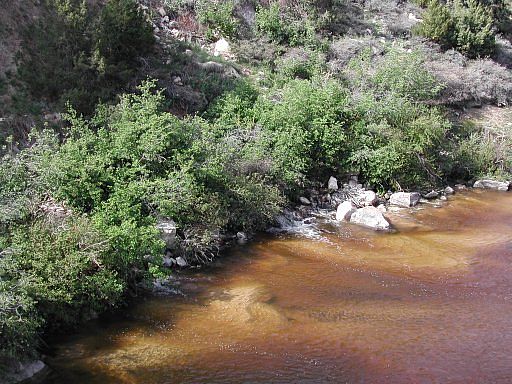 ---
This State Parks sign, located at the rise, gives more detail about the canyon and its history.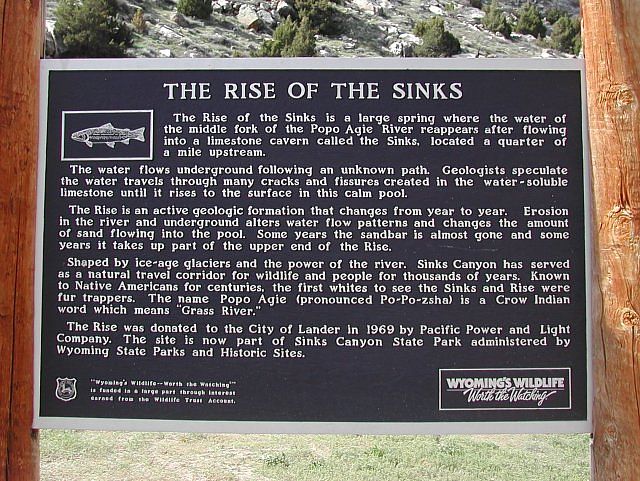 ---
In July each year, Lander hosts the International climbers Festival: a week packed with festivities, events and climbing.
* Watch out for snakes *
Here, my son Steven, takes a leap in the Dino Competition during the 2002 International climbers Festival.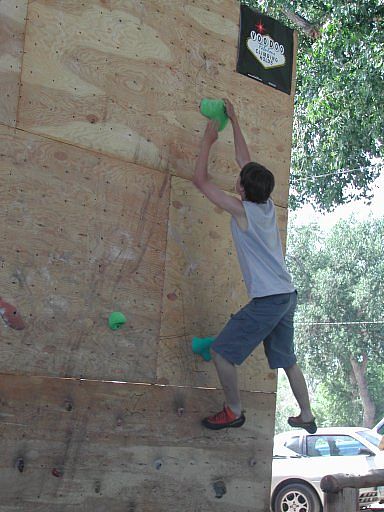 ---
The Wild Iris, as with Sinks Canyon, hosts some extremely strenuous sport routes. However, in this picture taken by my son, I was feeling a little out of place without a crack to jam, and chose a classic but moderate 5.9+ called "Annie Git Yer Drill", in the OK Corral area, for my introduction to sport climbing. Afterwards, feeling a little too sure of myself, I proceeded to jump on another 5.9+ called "You Picked a Fine Time To Lead Me Lucille" on the Five.Ten Wall, and got my butt kicked. Fortunately for me though, my partner, Suzy, was able to finish the route and retrieve the quickdraw I lowered down from.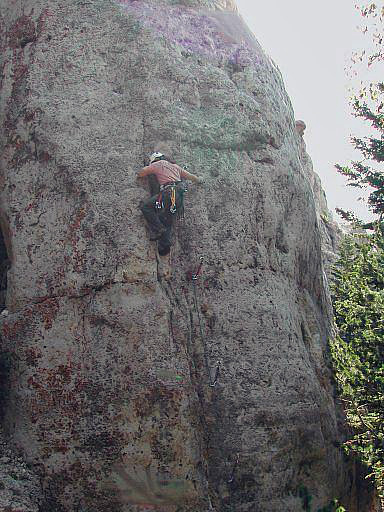 ---
This band was an unusual bit of entertainment as they played for the climbers at the Wild Iris Five.Ten Wall Saturday afternoon, also during the 2002 ICF.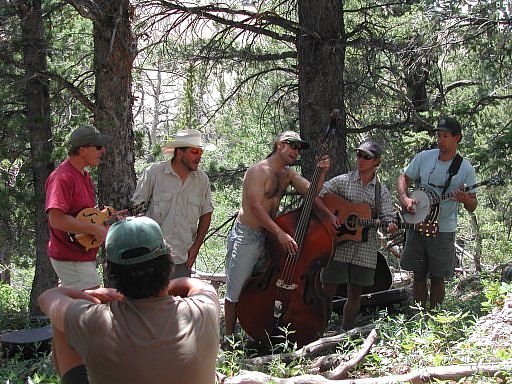 ---
---
Wild Iris Mountain Sports - Lander, Wyoming
---
Area Guide Books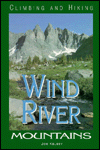 Climbing and Hiking the Wind River Mountains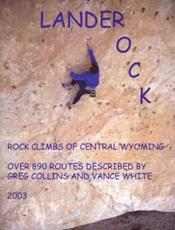 Lander Rock: Rock Climbs of Central Wyoming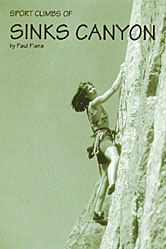 Sport Climbs of Sinks Canyon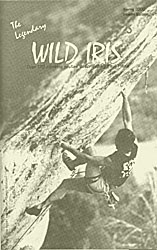 The Legendary Wild Iris


---