Indian Creek, Utah

About one hour south of Moab, Utah, Indian Creek is known for having the best crack climbing in the world. Wingate Sandstone and endless desert cracks line the walls of the canyons.
Newspaper Rock is one of the first formations seen driving into Indian Creek. It has probably the only bolted slab climbs in the canyon; however, the rock art is the real interest here. Some of these carvings are believed to be over 7,000 years old.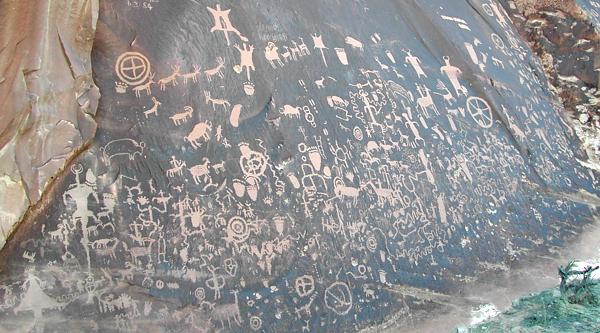 ---
On our latest trip to Indian Creek, John Langston and I chose to spend our first day at the Original Meat Wall. This shot was taken as we started up the trail to the wall. Unlike the Supercrack Buttress, we had this wall completely to ourselves for the entire day.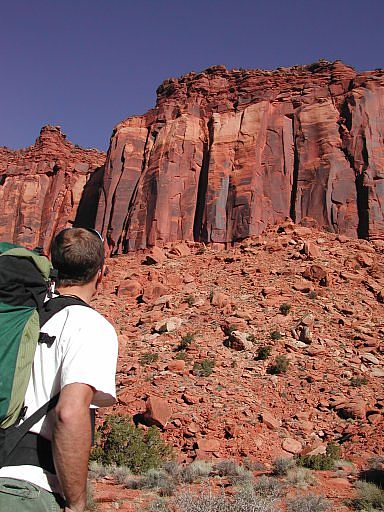 ---
While I started the day with a lead on Ladies First, 5.10-, the real fun, and blood, started when John chose Meat Hooks, a 160 foot 5.10+ wide fist crack, for his lead. I took this photo from directly below John as he took a brief un-assisted rest after getting through the crux overhanging first half. Just a routine 60 feet or so of vertical wide fist crack to go.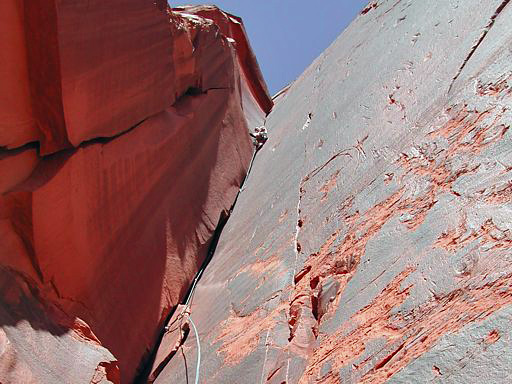 ---
You can really see just how long this route is, in this shot of John looking small up at the anchors.
---
While camping at the Cottonwood Creek area, near the 4x4 Wall, we returned one night to find John's camp stove smashed; the guilty ones returned to the scene of the crime the next morning, with that "Who, me?!" look.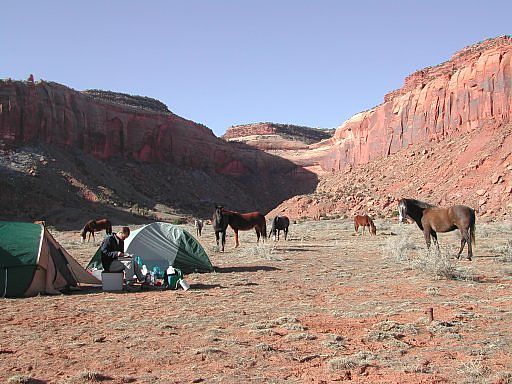 ---
Bridger Jack Spires is a sawtooth ridge on the north end of the Bridger Jack Mesa, near the 4x4 Wall in the Cottonwood Creek area. A climb on one of these Spires could be a goal for our next trip.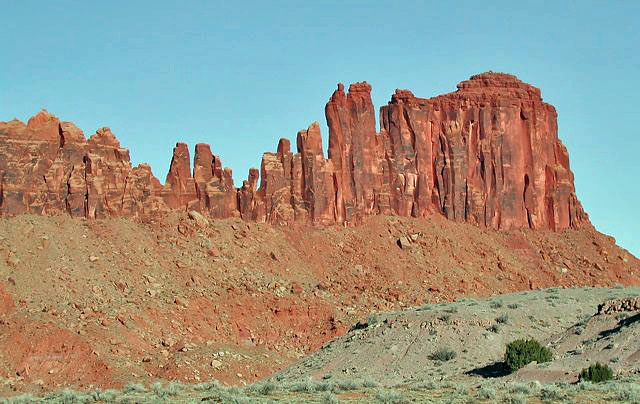 ---
After two and a half days of hard climbing, and feeling it, I made the mistake of allowing John to choose the agenda for the day; North Sixshooter peak was his choice. After dragging my butt all the way up to the base of the tower in the sun, feeling dehydrated with just over a quart of water left, I backed out of the climb. Climbing Older for sure!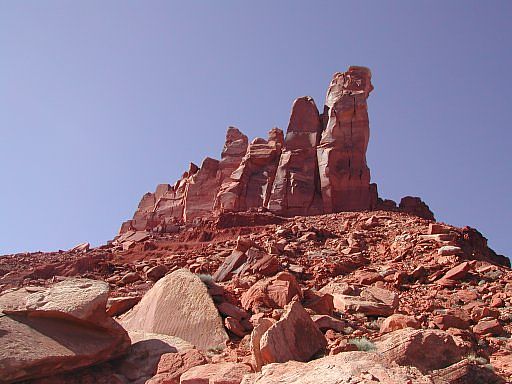 ---
This shot was taken at the base of the North Sixshooter Tower and looks back southeast into Indian Creek, with South Sixshooter Peak to the right. Another great trip was coming to an end.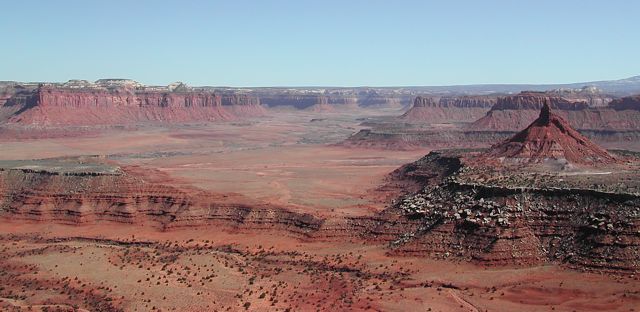 ---
---
Indian Creek Links
---
Area Guide Books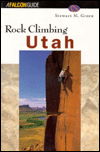 Rock Climbng Utah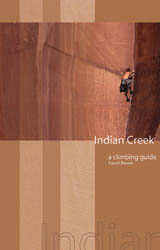 Indian Creek: A Climbing Guide
---