Ice at Vail, Colorado

After playing around on the Ice at Silverplume, Colorado the day before, Ben "Gnorga" and I rolled into Vail (Feb 3rd, 2004) for the 2nd and final day of our mini road trip. The first area we identified, while cruising back and forth across town, was Pumphouse Falls (WI3-4). It looked great, and was really where I wanted to go, but my desire to get some shots of the Rigid Designator Area took us down in that direction instead. Also, you can't really see it, having relied heavily on the zoom for this shot, but it's a long torturous looking uphill hump to this ice, and we really needed an earlier start for this area.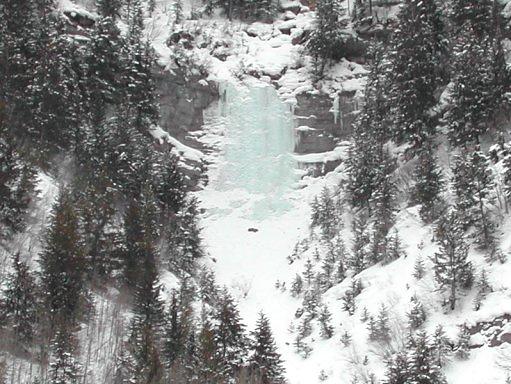 ---
Down the road a little further, at the far east end of the Rigid Designator Area is the Spiral Straircase (WI4). We decided to make this our climb for the day since it's one of the more moderate climbs in the area, and it looked pretty cool from the road.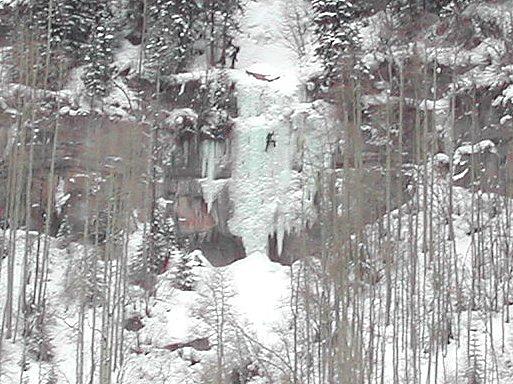 ---
On the approach up and into the Rigid Designator Area, it was obvious to me that most of this area was just a little out of my league. While I told myself I could do some of this in another year or two, this day, I was content just passing through.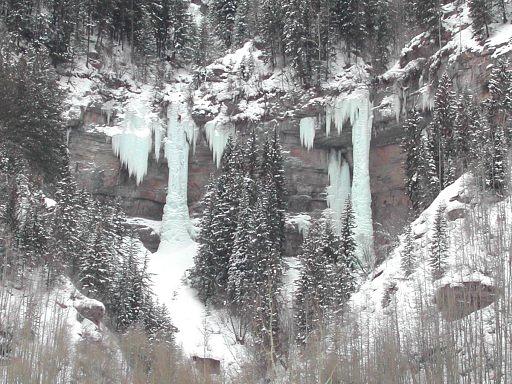 ---
While I like this shot of the Rigid Designator (WI5), it does a poor job of showing just how long it is. Anyway, it's a lead wish list item for next season.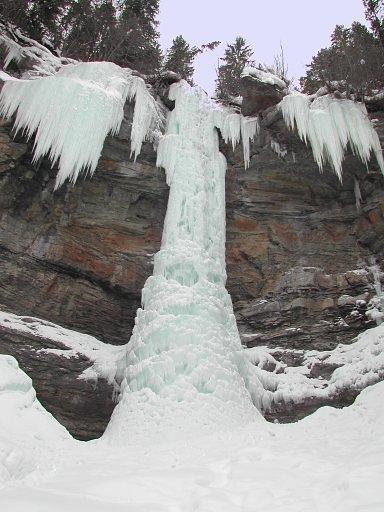 ---
The Fang (WI5-6) is a beautiful piece of ice, but is probably a little spooky toward the end of the season as thin and long as it is.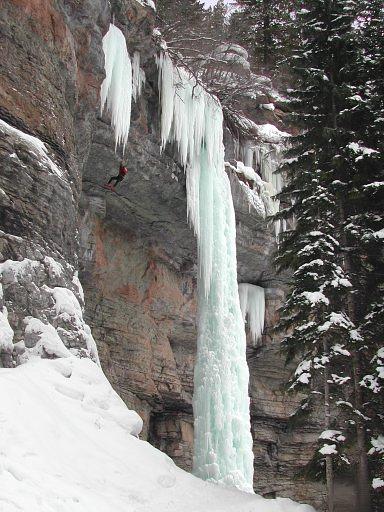 ---
Working our way around the east end of the Rigid designator Area, we geared up and hit the Spiral Straircase with Ben leading. Unfortunately, time went by a little too fast, and when we got back down, it was time to pack it up for a long late evening drive home.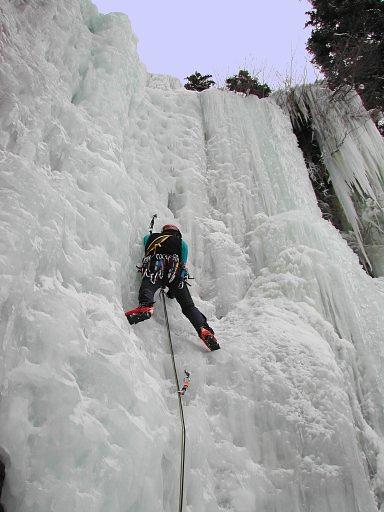 ---
Colorado Ice Climbing Guide Books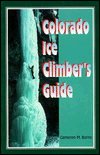 Colorado Ice Climber's Guide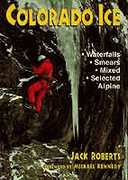 Colorado Ice
---