Rocky Mtn Na. Park Ice

Sunday, December 2nd, 2006, Suzy and I went out for our first winter hike of the season. There was a strong wind blowing along the Fern Lake Trail, but we wanted to get a look at the ice conditions on Jaws. What we found looked encouraging, compared to recent past seasons, and at this stage, it's easy to see how the ice got its name.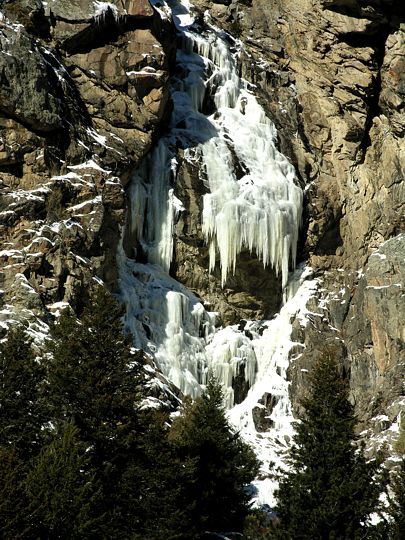 ---
My 1st experience on ice was at Hidden Falls in the Wild Basin. With roughly 80 feet of ice rated WI 3-4, it's perfect for toproping and leading. Unfortunately this fairly narrow bit of waterfall ice only comfortably supports about two or three ropes, depending on the conditions, and this is a well known destination.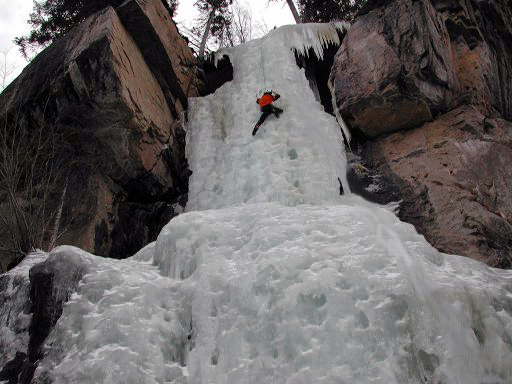 ---
In early November of the 2004/2005 season, we hiked into Hidden Fall to see if the ice was forming yet. We found it somewhat ammusing that although the ice was thin and wet, there were people even more impatient than we were to start the season (left). A couple months later, in January, the ice was looking a lot better (right).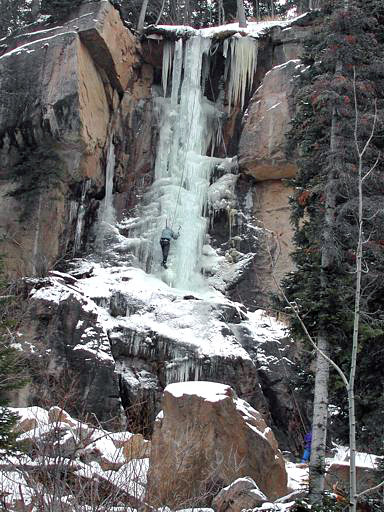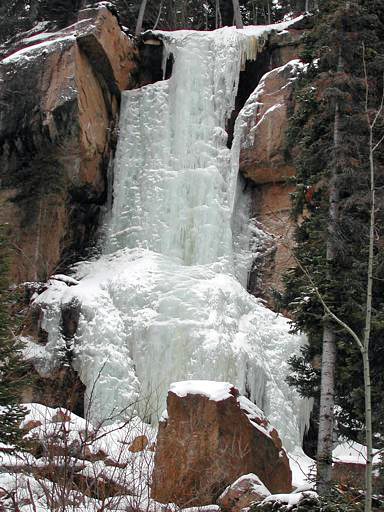 ---
Further up the trail from Hidden Falls is Ouzel Falls. This is another good piece of beginner ice rated WI3; however, it's shorter that Hidden Falls, only 30 to 40 feet long, and whether it's really worth the effort to lug all your equipment in that far, over 3 miles one way, is questionable.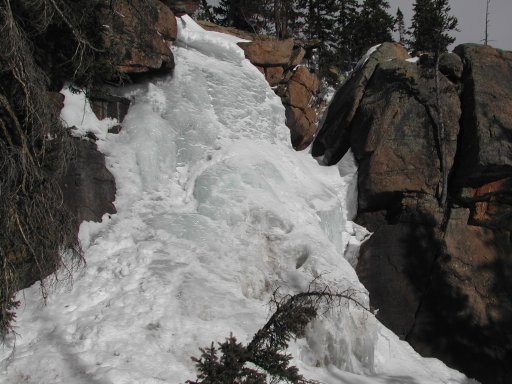 ---
I ran across Grace Falls March 11th, 2012, on a hike into Odessa Gorge to check out the snow conditions, with Spring snow ascents just around the corner. While Grace Falls does not offer exceptionally long climbs, it's bulk is impressive (at least this year), and the solitude of climbing up here would be enough for me to come back at another time to play around.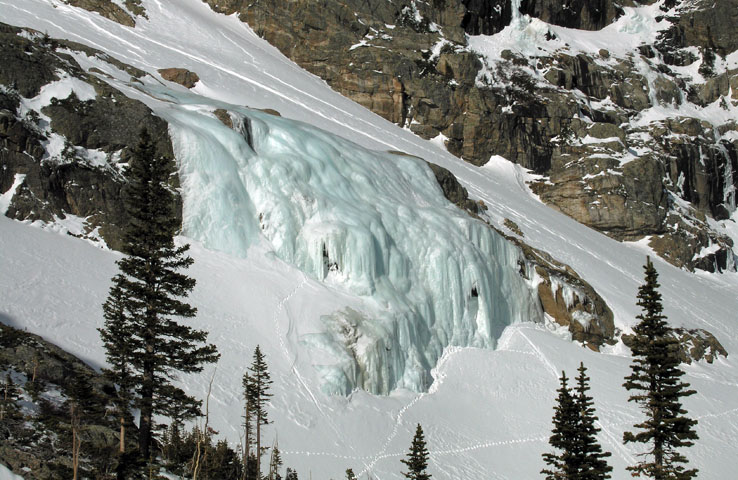 ---
---
Colorado Ice Climbing Guide Books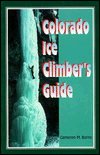 Colorado Ice Climber's Guide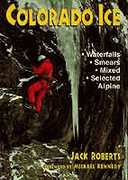 Colorado Ice
---