Handies Peak

Sunday, the 4th of July, 2004, found Suzy and I down in the Lake City area, starting up Handies Peak from the Grizzly Gulch Trailhead. I knew this was supposed to be the scenic route, but I was still pleasantly surprised with this beautiful alpine approach. This first shot was taken at close to 11,000 feet elevation, looking southwest as we closed in on timberline.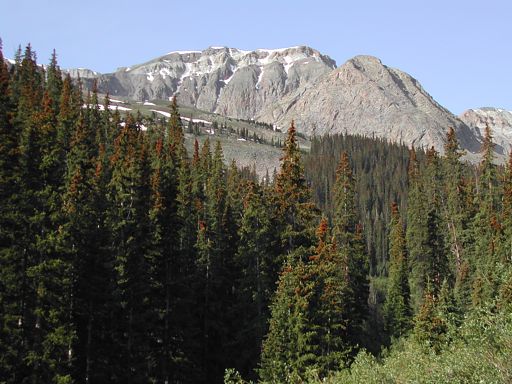 ---
As we finally broke out of the forest at close to 11,800 feet elevation, seeing Handies, we became immediately concerned as to whether or not we should have brought ice axes, since there seemed to be a lot of snow still lingering along the north ridge.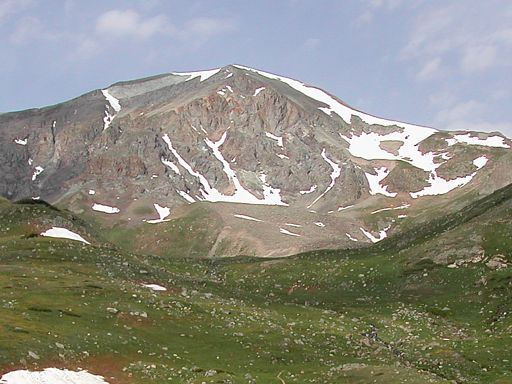 ---
With probably about an hour to go yet from this point, getting around the snow to the summit was looking easier than I had thought it would be from further back.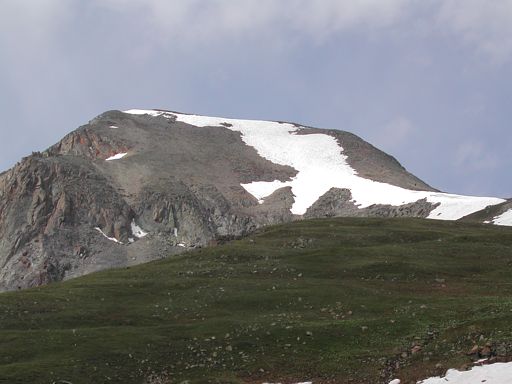 ---
Just an easy 10 minutes or so from the summit here, I could tell from the crowd gathering at the top that there was a lot of people coming up from the American Basin Trailhead on the west side also.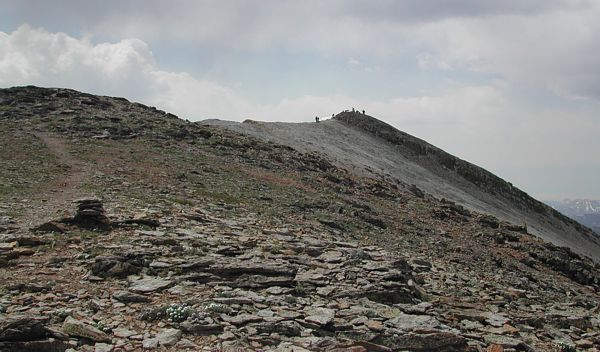 ---
Now here's where it got interesting; only about 50 feet from the summit, the Blue Angels, I think, buzzed the peak in formation. I knew it was the 4th of July, but I wasn't expecting a summit welcome like this.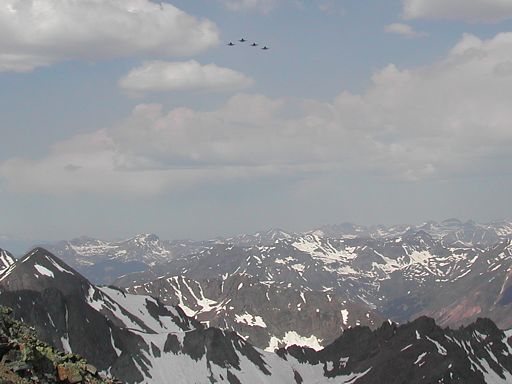 ---
Flying directly over Handies and overhead, the whole experience was quite an exciting surprise, standing on this 14,048 foot peak.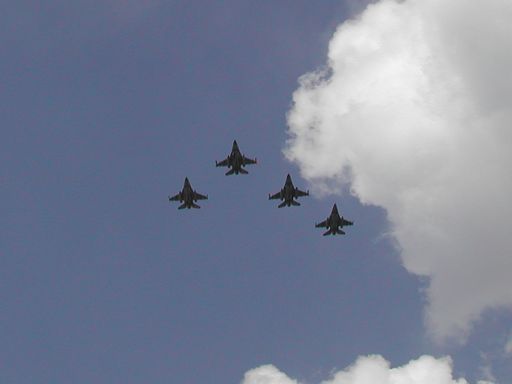 ---
I had been trying all day to get a good shot of Redcloud and Sunshine , just east of Handies, but the haze was pretty thick. This shot was as good as it got, with just a hint of sun pushing though the building clouds.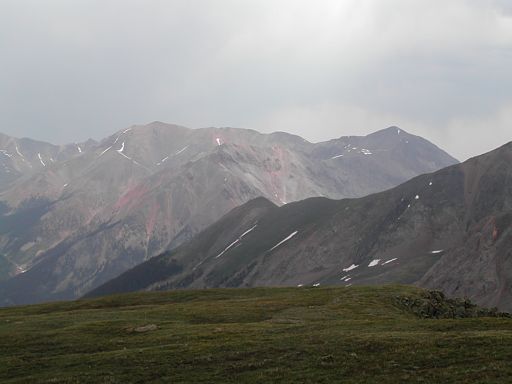 ---
---
Area Guide Books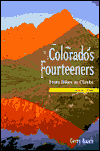 Colorado's Fourteeners: From Hikes to Climbs




Colorado's Fourteeners: Companion Map Package with Cdrom and Map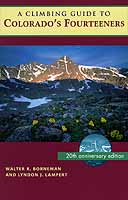 A Climbing Guide to Colorado's Fourteeners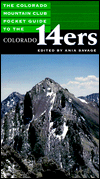 The Colorado Mountain Club Pocket Guide to the Colorado 14ers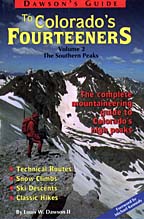 Dawson's Guide To Colorado's Fourteeners - Vol 2


---