Garden of the Gods

The first time Suzy took me to the Garden of the Gods, in Colorado Springs, I walked around dumb-struck: thinking simply "What the...?!" Resembling the spine of some gigantic prehistoric monster, it's an awesome sight, and completely unexpected - especially in the city. Taken around the northwest corner of the outer park trail, in December of 2007, this shot shows South Gateway Rock, left; Kindergarten Rock / Cathedral Rock, back center; Keyhole Rock, further back right; and Montezuma's Tower and Three Graces, center right.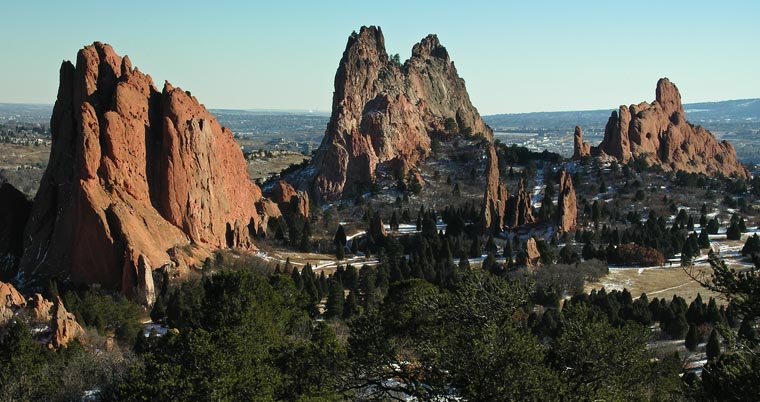 ---
Located at the west entrance to the park is Balanced Rock. Although this picture was taken back in February of 2003, with my first digital camera, it's still the best shot of it that I have. On a good day, getting a clear shot without park visitors climbing all around takes some patience.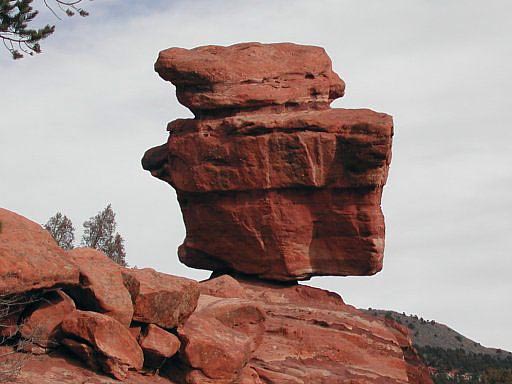 ---
Every time I'm in the park, I have to smile looking up at the Kissing Camels on North Gateway Rock. This shot shows the east side of the formation.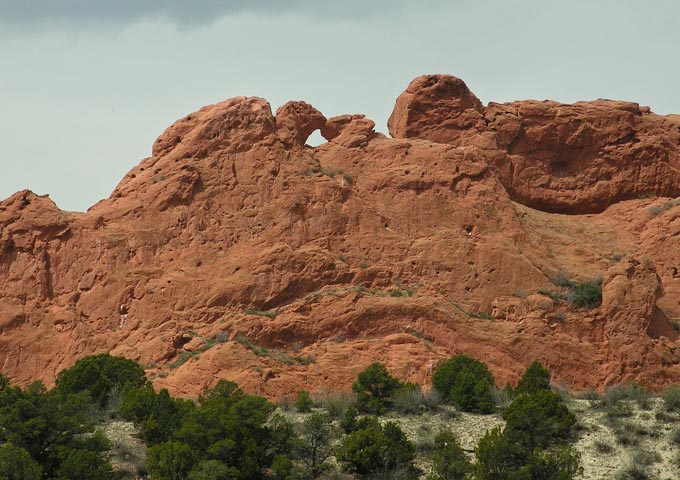 ---
On a Saturday in May of 2004, I was walking around the park, when I stopped to watch this climber struggling up Credibility Gap, rated 5.9+, on the west side of South Gateway Rock. "This" is why I've got no desire to climb here, at least on a weekend; besides the distracting stares from the tourists, this climber's highly audible frustrations drew some nasty looks from the older ladies walking by. As she struggled up the climb, one move at a time, a group of kids probably all under 10 years old, gathered below and screamed in unison, "You Can Do It!"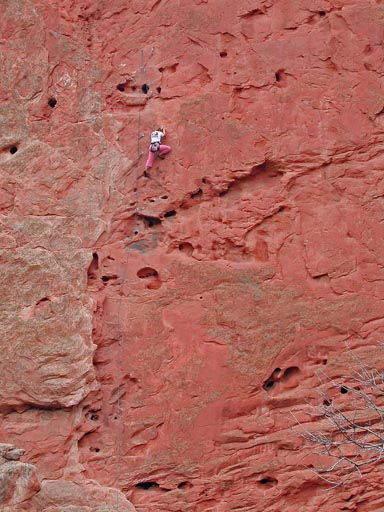 ---
This last shot, taken in the early morning from the east entrance Visitors Center, in April of 2007, looks west through the Garden of the Gods to a beautiful snow covered Pikes Peak.

---
Area Guide books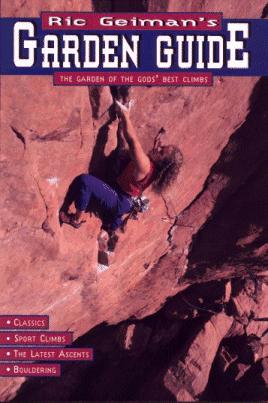 Ric Geiman's Garden Guide: The Garden of the Gods' Best Climbs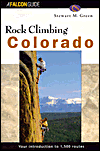 Rocky Climbing Colorado

Soft Touch III - A Climbers Guide to the Garden of the Gods
Out-of-Print

---