Colorado Rockies

For me, the fun started when I moved to Wyoming, my son was born, and I bought a Jeep. My son, Steve, and I started playing around in the mountains, and eventually made our way up a few of Colorado's 14ers. This shot was taken from the top of Mt Elbert (the highest peak in Colorado and the Rocky Mountains) August 1995. A cloud came in from the backside and hit us hard for about 30 minutes.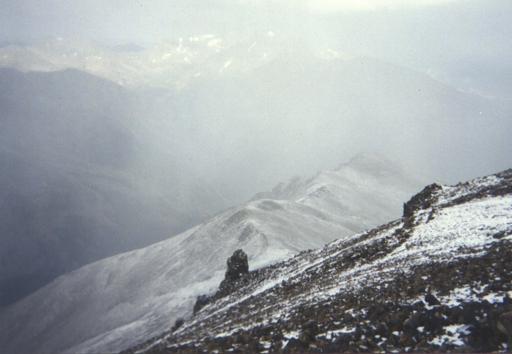 ---
One late summer day, August 1997, I ran into a family of Mountain Goats coming down from Grays and Torreys peaks and got this shot.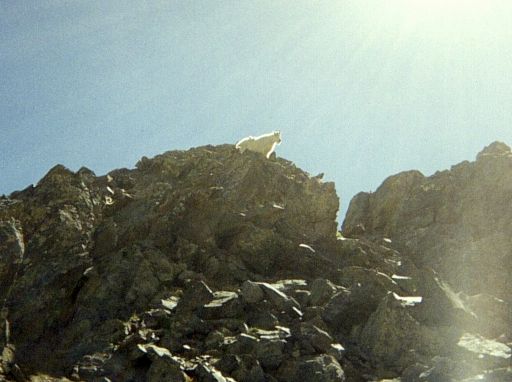 ---
Here, my son Steve is showing his "happy to be here, finally!" look after a long trip up Snowmass Mountain. We had attempted this the year before, but hit the wrong peak: a common mistake on this 14ers. This time, we did it right.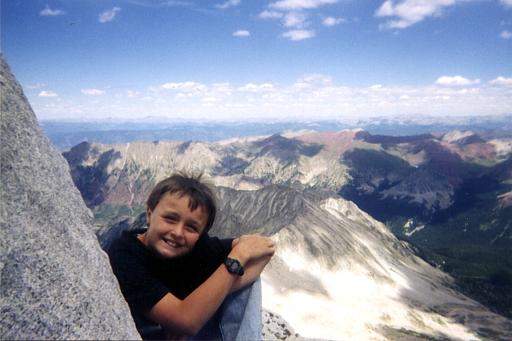 ---
In the Fall of 1999, after one season of technical climbing, I went to the Horsetooth Hang climbing event in Fort Collins, Colorado. This is more of a party than a climbing competition and was a lot of fun. In this shot, taken by John Benson, I'm struggling up the Cat Eye Wall at Rotary Park, Horsetooth Reservior.