Crater Lake Trail

It was early, and dark, when Suzy and I got up, Saturday, September 5th, 2009, for the drive over to the Monarch Lake Trailhead on the west side of the Indians Peaks Wilderness Area, for a hike up to Crater Lake in the Lone Eagle Cirque. A couple hours up the trail, we both had our cameras out for what I think is the second of three waterfalls along Cascade Creek known as Cascade Falls. Even with the low fall season waterflow rate, this was still a beautiful scene.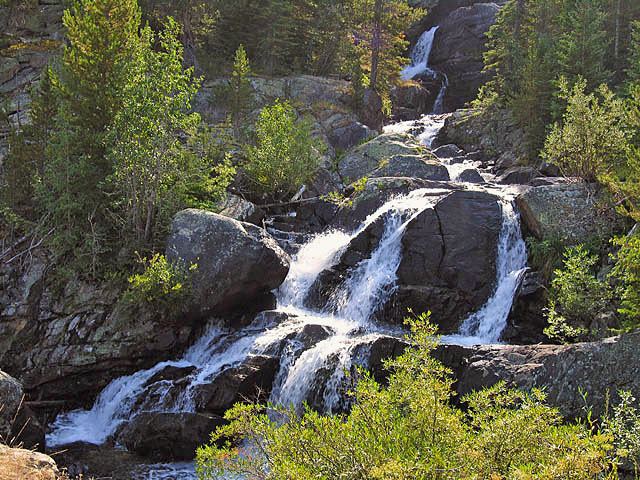 ---
Hardly five minutes further up the trail, we found the third of the Cascade falls. Hidden in the morning shadows though, an afternoon without cloud build-up might be a better time to photograph it.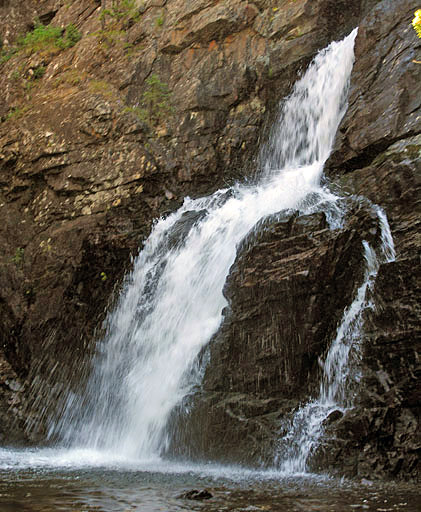 ---
Still at the third falls, Suzy couldn't help taking a break to enjoying the view from the top. Not far from here, her sun glasses fell into the creek, never to be seen again.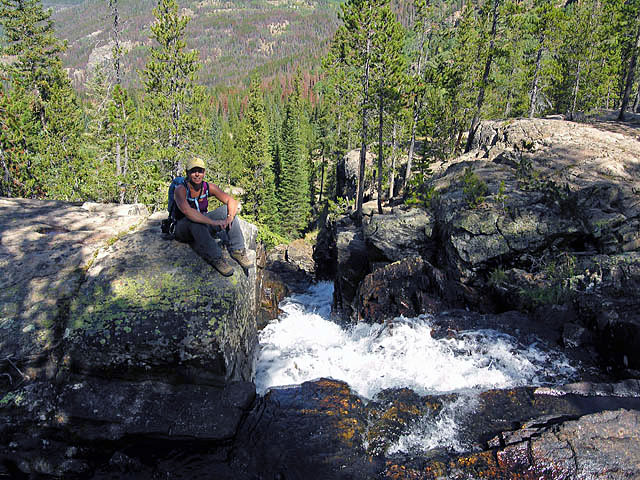 ---
Roughly 40 minutes up from Cascade falls, we came across yet another falls.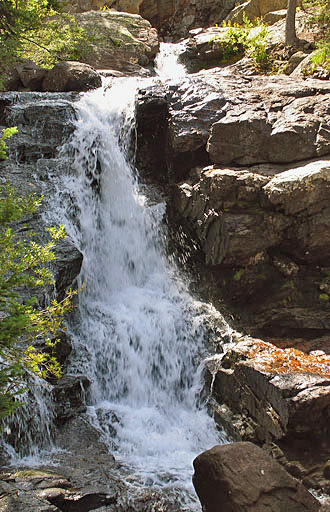 ---
This time of year, the wildflowers were looking a little passed their prime, but I had to get a shot of this beautiful Gentiana Parryi. I hadn't noticed the bug at the top of the flower until I got home.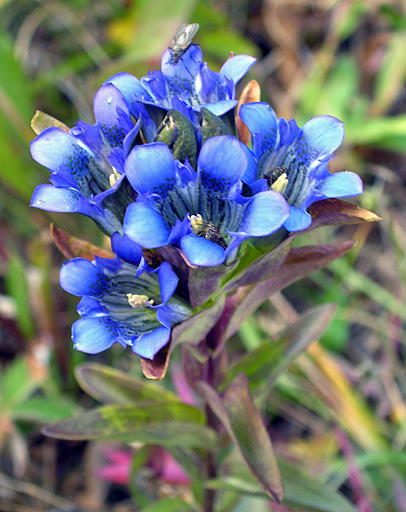 ---
Four and a half hours up the trail now, having arrived at the Lone Eagle Cirque and just a few minutes from Crater Lake, I took this photo of Lone Eagle Peak (11,940 feet) across Mirror Lake. While I could have spend the rest of the day exploring the cirque, we still had over 7 miles to hike back out and a long drive home ahead of us, so we eat a quick energy bar at Cater Lake and started back down.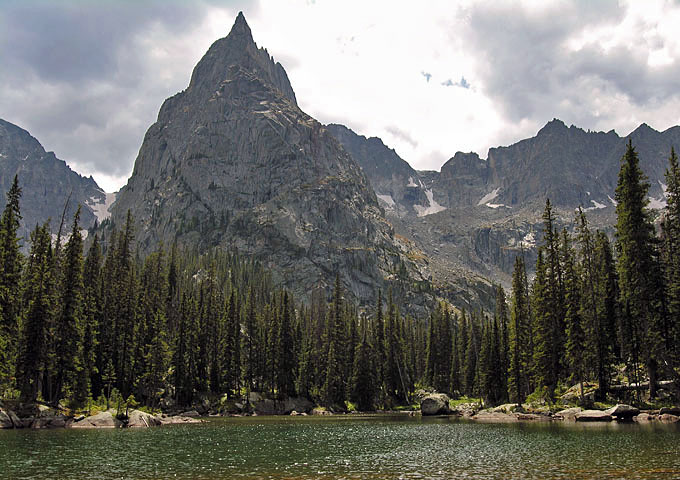 ---
Indian Peaks Wilderness @ SummintPost.org
---
Area Guide Books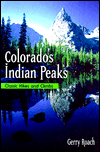 Colorado's Indian Peaks: Classic Hikes and Climbs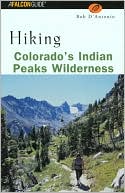 Hiking Colorado's Indian Peaks Wilderness
---