Crack House Roof

On our last trip to Moab, John and I stopped to check out the Crack House Roof. This is the eighty foot roof crack that Dean Potter did in the Masters of Stone V video.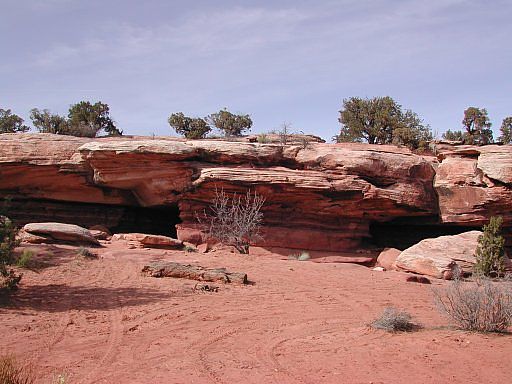 ---
Once inside, the crack is mostly good hands, and this is where we did our best work. This section of the Crack House Roof is easily protected with a regular size Metolius crash pad pulled along by a single spotter.
Yes, John's using yellow tape.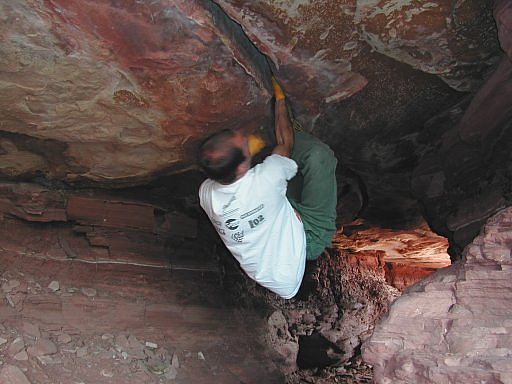 ---
The finish is thin hands to the corner, and moves over boulders as it leads into the crux - turning the roof. Protecting this section requires a number of crash pads and a handful of spotters, so we had to pass it up.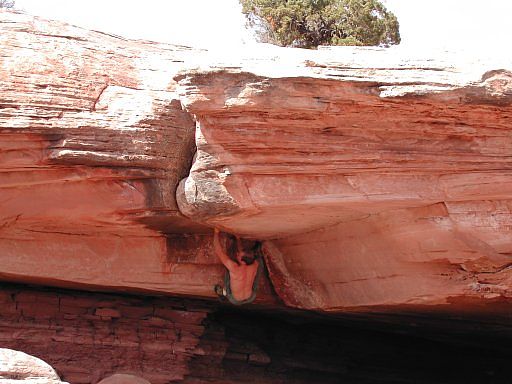 ---