Combat Rock

Combat Rock is a great local destination, up the Big Thompson Canyon between Loveland and Estes Park, Colorado. Having only a couple dozen documented climbs, and an approach that looks like it was toasted a few years back, my expectations were a little on the conservative side the first time out.
You'll find an excellent mix of sport and trad style climbing here, with solid good quality granite, challenging cracks, and a wall big enough to support two-pitch routes. Where the cracks end, you'll probably find a few bolts drawing you further up the wall, but, as with many older granite crags, you've also got some hair raising runnouts. When performing shaky moves 10 feet or so up from your last cam or bolt clip, there's a moment in time when you're just not sure whether you're having a really great time or a nightmare.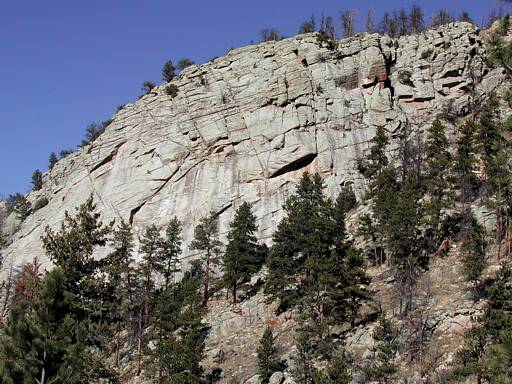 ---
Currently, the only actual climbing shots I've got from Combat Rock, were taken a couple years ago on a mid winter outing with my friend, Ben. The wall faces south, so in the absence of wind, and on a clear sunny day, the rock can be surprisingly warm, even during the winter months; however, in this shot working up GI Joe Does Barbie (5.9+) our hopes of such conditions never materialized, and it eventually started to snow. As it turned out, this Sunday in January, we had the rock completely to ourselves; only fools "us!" could be this dense.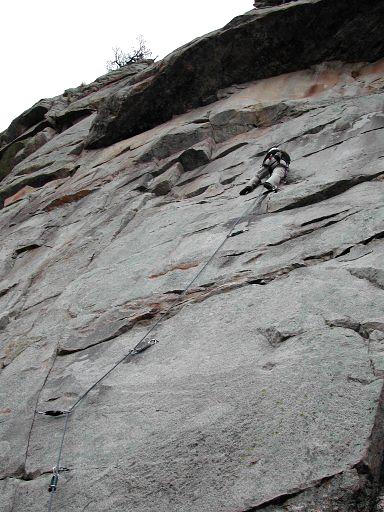 ---
As with many routes at Combat, hand and foot placement can be unexpectedly small, cracks bottom out - taper - or narrow down to hair line fractures, and on top of all that, the ratings are anything but soft. What more could you want?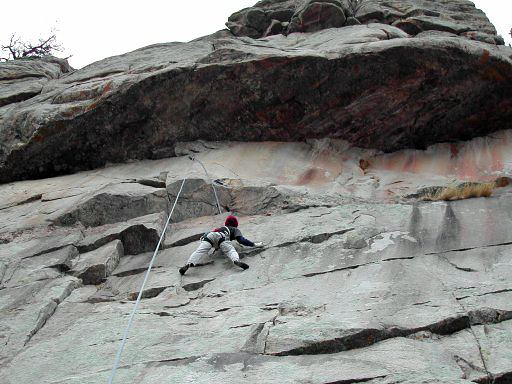 ---
Area Guide Books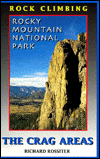 Rock and Ice Climbing Rocky Mountain National Park: The Crag Areas




Rocky Mountain National Park The CLIMBER'S Guide Volume # 1: ESTES PARK VALLEY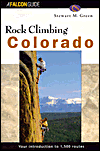 Rocky Climbing Colorado
---