Chasm Lake / Diamond Wall

My first hike into Chasm Lake was in May of 2003, and I was so bummed when I realized that the historic Chasm Meadow Cabin, built in 1931, had been destroyed in the avalanche that followed the big "100 year storm" just two months prior. Four years later now, August 25th, 2007, Suzy and I hit the trail at 6:45am once again headed for Chasm Lake. Coming up through timberline, the distant view of the Diamond Wall of Longs Peak with the morning sun was awesome.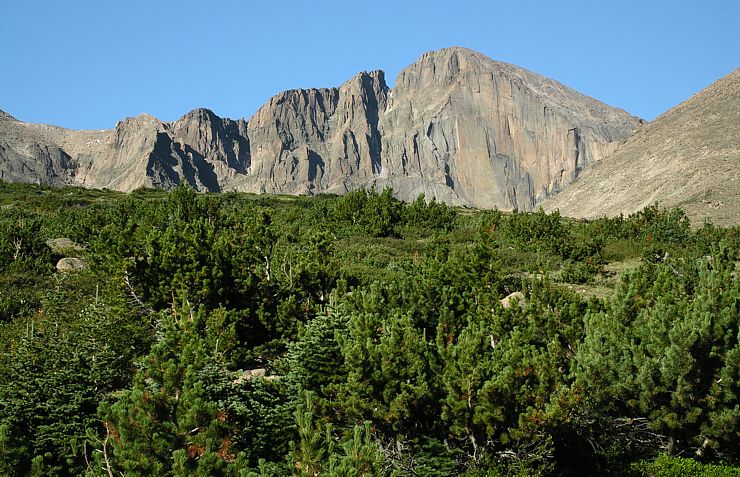 ---
Just passed the SE corner of Mount Lady Washington, heading down toward Chasm Meadow, I stopped to get this shot of Columbine Falls above Peacock Pool. Suzy, using the great Nikon binoculars she gave me on my Birthday last year, counted nearly twenty climbers on the Diamond Wall - wow!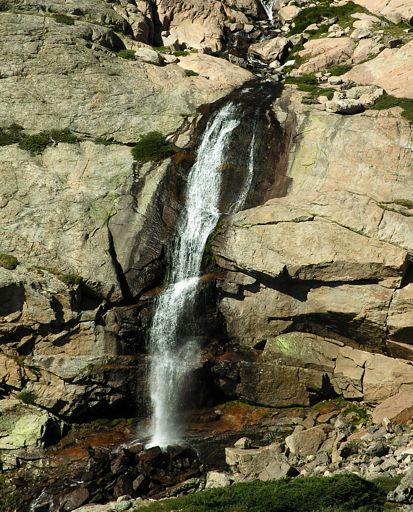 ---
Crossing the southern slopes of Mount Lady Washington, we couldn't help looking up and thinking about our first hike here, in May, four years ago; coming out, an icefall came crashing down these slopes, crossing the trail right behind us. If we had departed a couple minutes later, we would have been right in the middle of it. This shot, looking up at the Diamond Wall, with a mini waterfall in the foreground, was taken after reaching safer ground at Chasm Meadow.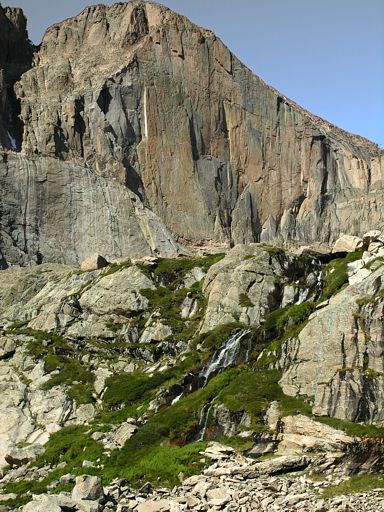 ---
The Ships Prow is a cool looking formation at the west end of the Meadow, between Meeker and Longs. It looks like a good climb, but probably not good enough to justify the long approach with gear, since I haven't seen anyone on it yet.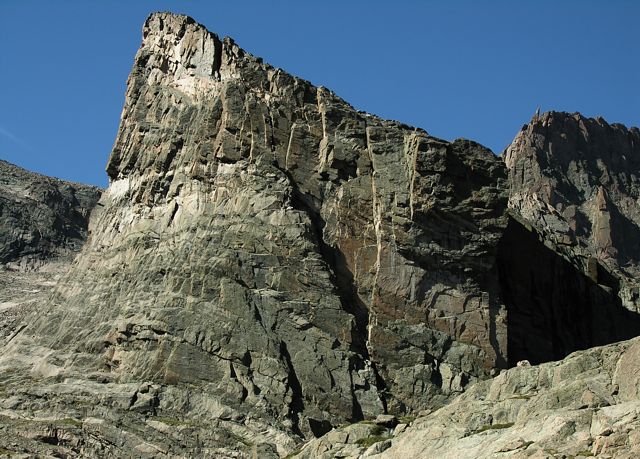 ---
We arrived at Chasm Lake around 10:30am with unbelievably clear skies, and still early enough for sunlight on the east facing Diamond Wall. The lake sits at 11,760 feet elevation, between Longs Peak and Mount Lady Washington.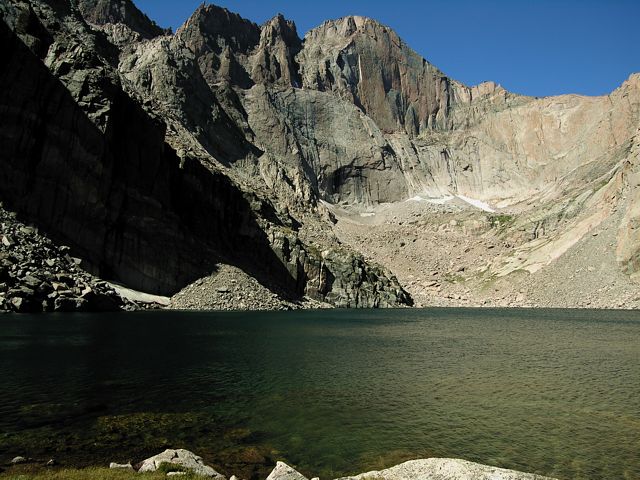 ---
This close-up of the Diamond, taken at roughly 10:50, still had enough sun on it to provide some contrast, but the photo opportunity was just about over.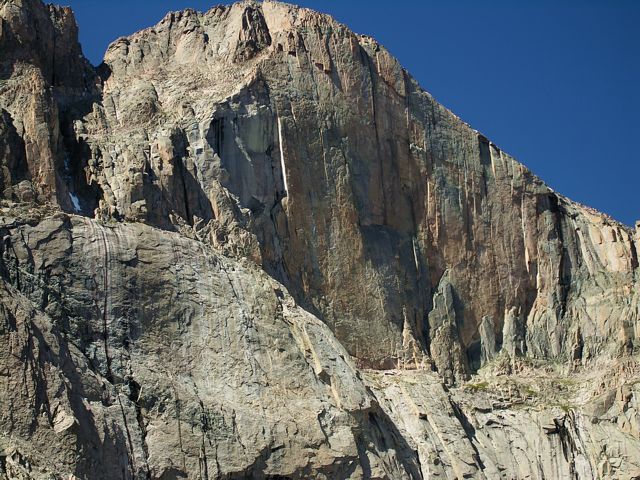 ---
While I took some pictures, Suzy had the binoculars out again, and was looking up at the diamond, trying to identify what routes the climbers were on.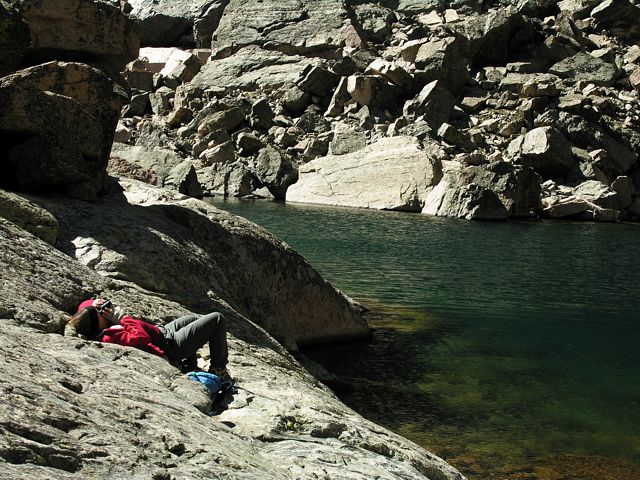 ---
The hike back down to the trailhead was fairly uneventful, but good, except for some minor harassment from the local Goblins. I didn't get their names, but I know where they live.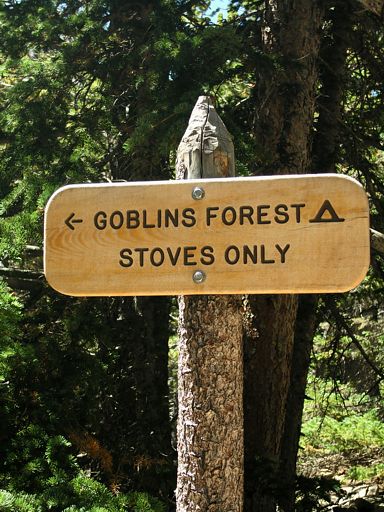 ---
---
Area Guide Books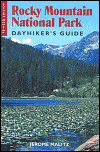 Rocky Mountain National Park: Dayhiker's Guide




Hiking Rocky Mountain National Park


---