Castle Rock Upper Falls

Boulder Canyon Ice
February 14th, 2004, Suzy and I took the opportunity to play around at the Castle Rock Upper Falls, WI3-4 I guess, in Boulder Canyon, Boulder, Colorado. This is a popular spot for weekend group trips, and since this was Friday, it was our chance to avoid the crowds.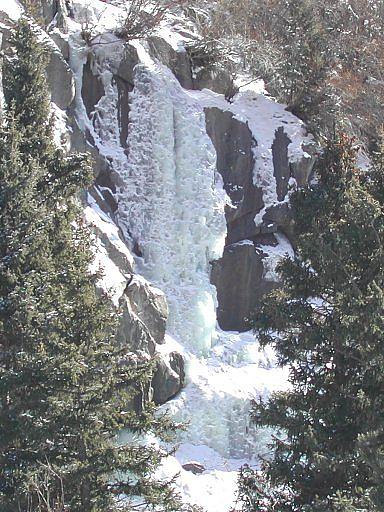 ---
I knew that this was a fairly short falls, but the pictures I had seen of previous seasons gave me the impression that this would be good ice. What we had was a thin smear good for two or three climbs at best. It seems that a leaky aqueduct above the falls created the great ice in the past, but it looks like that's no longer the case.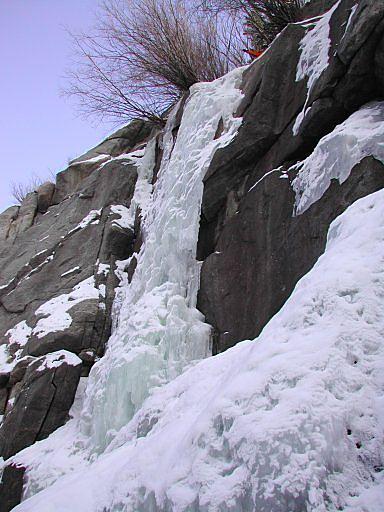 ---
Still, we had it all to ourselves, and the weather was great, so we geared up and hit it. While I did play around with a lead, high traffic had left the ice in poor condition, and screw placement was less than bomber.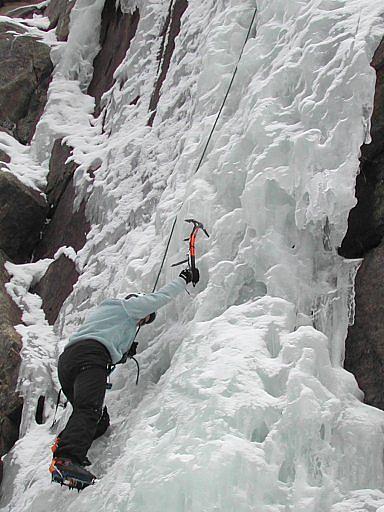 ---
Warming up straight up the middle, we then ran each side, which was actually quite challenging and fun, as thin as it was.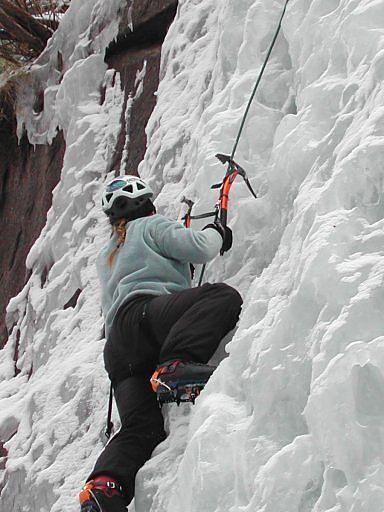 ---
This shot, one of Suzy's, shows how much better the ice conditions were during the 2002/2003 season. For the last two seasons though, the right half never developed. Those were the days I guess.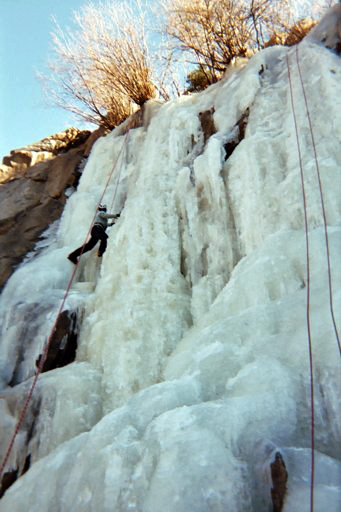 ---
Colorado Ice Climbing Guide Books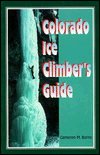 Colorado Ice Climber's Guide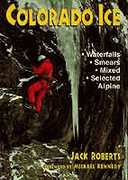 Colorado Ice
---