Black Canyon of the Gunnison

Located at Montrose, Colorado, the Black Canyon of the Gunnison is one of the deepest, narrowest canyons in North America. This picture was taken at the Black Canyon National Park South Rim Visitor Center, from the viewing platform near the start of the Oak Flat Trail, November of 2002.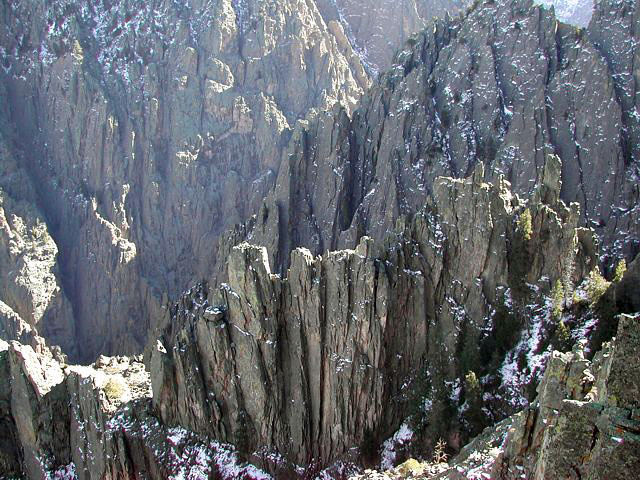 ---
Working further up the South Rim Road, this view looks down into one of the narrower areas of the canyon. I think I read somewhere that the name, "Black" Canyon, derives from the fact that very little sun reaches these narrow sections.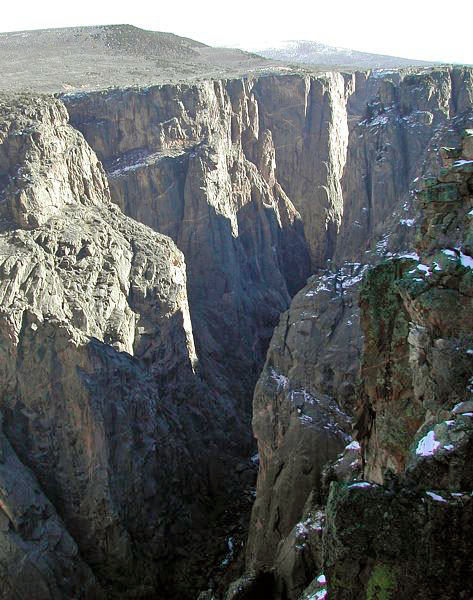 ---
From the Painted Wall View, this photo looks down-stream, with the Painted Wall dominating the east (right) side of the canyon. This is Colorado's "Big Wall"; it's the third highest in the country, at over 2,000 feet: photographed April, 2006, during our second visit.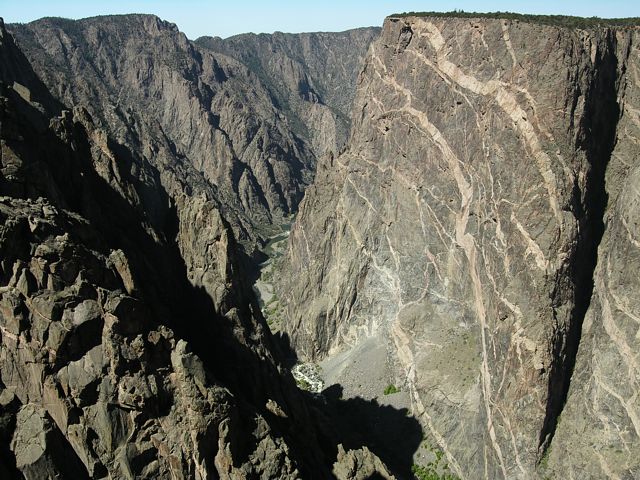 ---
The agenda for our spring, 2006, trip was a descent into the canyon via the Gunnison Route: "river access permit required". This trail drops 1,800 feet to the Gunnison River in just one mile. With hard packed snow covering the upper trail, we were considering turning back, but when the conditions quickly improved, we relaxed and continued on. Sitting on a rock down at the river bank, just over an hour later, I took this shot looking down stream.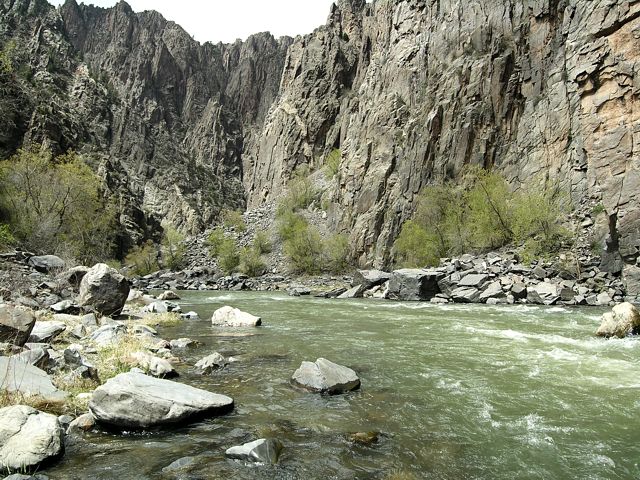 ---
With this photo, looking up-stream now, it was time for the dreaded ascent back out of the canyon. When we finally reached the South Rim, for a while anyway, I found it oddly difficult walking on level ground. Start-to-finish, including time spend at the river, this hike took us about four hours. Of the three trails that descend down to the bottom of the canyon though, this is considered the easiest. With plans to eventually hike all three trails, it'll be interesting to see whether we've saved the best or worst for last.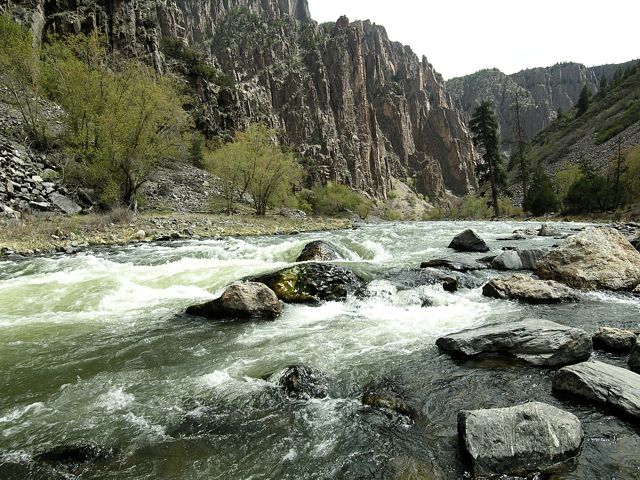 ---
The day after hiking the Gunnison Route, on our way home, we took one more drive back up along the South Rim Road for some last minute photos. This one, taken at the Cross Fissures View - I think, was the only one of the bunch I liked though. The lack of color, lack of contrast, sun glare and haze, make the Black Canyon a difficult subject to photograph.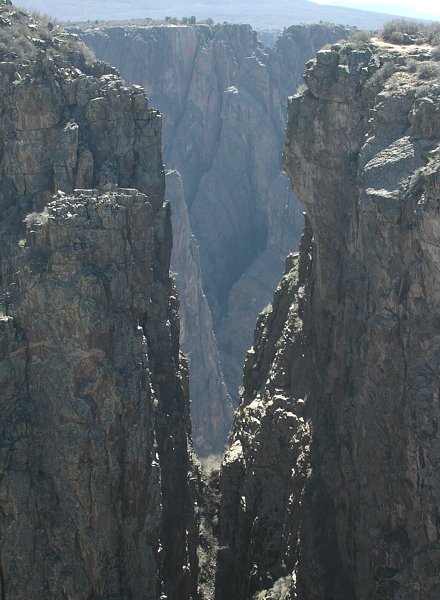 ---
Area Guide Books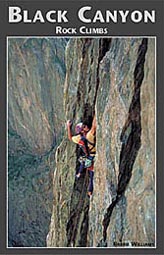 Black Canyon Rock climbs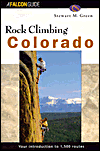 Rocky Climbing Colorado
---