Australian Vacation

My son and I took off to meet the Bumans in the small and quiet town of West Wallsend, New South Wales, Australia, November 2001. At first, things looked just like home, but it wasn't! Mark, Genene, Josh and Kiarnie were wonderful people, putting up with us foreigners as best as they could. They gave us five days of sightseeing that I will always be grateful for. The most spectacular place we saw was the Blue Mountains. We spent our first day there, with our first stop at the local climbing shop in Katoomba so I could look for some cool t-shirts. While it rained all day, and most of the week, I was still able to get some fantastic shots as we explored the area.
This is a shot of The Three Sisters formation in the Blue Mountains. This formation has documented climbs on it; however, the last I heard, it's now closed to climbing.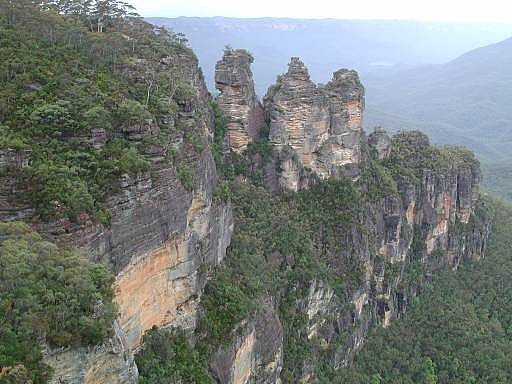 ---
(1) Hanging Rock is an awsome sight! I crawled out and sat on the tip, but didn't even want to look down. You're about 600 to 800 feet off the ground at that point.
(2) Bridal Veil Falls / Govett's Leap, is also located in the Blue Mountains. The wind and rain were picking up at this time, but I wasn't going to run before getting some good shots of it first. Wouldn't it be cool if this thing iced up!
---
At the end of the day, Steve enjoys some casual loitering in front of the McCafé in Sydney.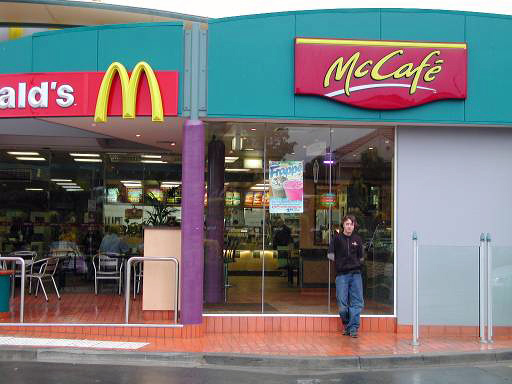 ---